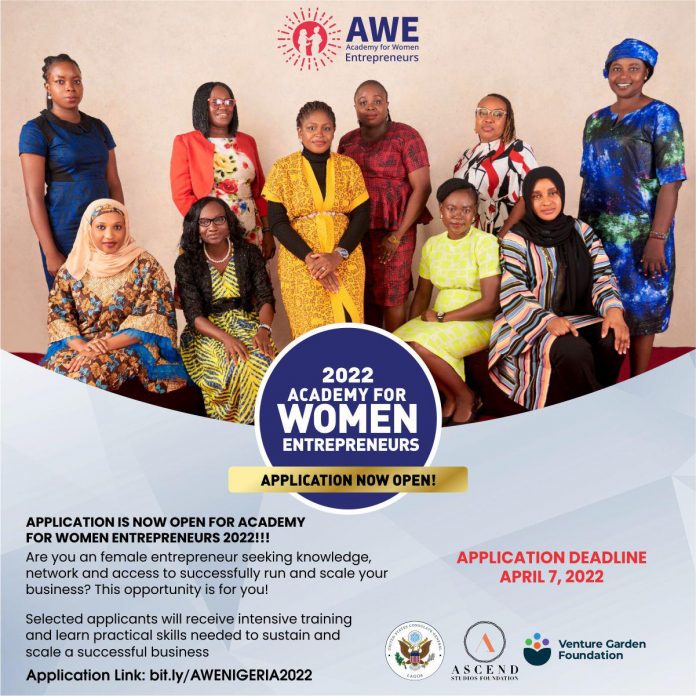 Application is now open for the Academy for Women Entrepreneurs 2022.
If you are a female entrepreneur seeking knowledge, network and access to successfully run and scale your business, this opportunity is for you.
Selected applicants will receive intensive training and learn practical skills needed to scale and sustain their businesses.
Deadline: April 7, 2022