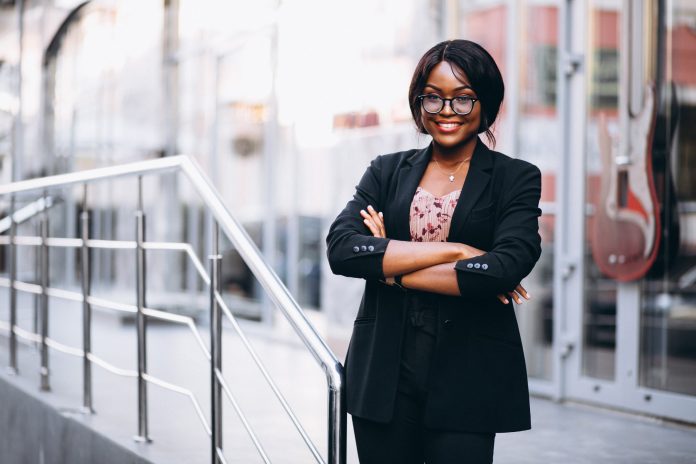 With an estimated net worth of $1.2 billion, business mogul, Folorunsho Alakija, 72, is Africa's richest female entrepreneur. The founder of numerous multinational businesses in Africa, including Rose of Sharon Group and Famfa Oil, among others is easily the wealthiest woman in Nigeria.
However, in recent years, with the advent of technology and digital marketing, the entrepreneurship landscape in Nigeria has rapidly evolved, with several other female entrepreneurs such as Odunayo Eweniyi, 29, Piggyvest Co-founder, taking center stage and carving out a niche for themselves in various industries.
Let's not forget the proliferation of women-centered organizations, helping to amplify the engagement of women in businesses and advocate for women's inclusivity.
As exciting as this development is, it is not without its challenges. Many other female entrepreneurs face unique hurdles that can impede their growth and success, such as limited access to funding, mentorship, and training programs tailored to their needs.
Thankfully, Nigeria now has a number of entrepreneurship training programs that are specifically created to give female entrepreneurs the abilities, information, and assistance they need to succeed.
This blog post will examine 7 entrepreneurship training programs for women in Nigeria, highlighting their distinctive qualities, benefits and aims.
You are sure to discover a program that meets your requirements and interests, whether you are an aspiring entrepreneur or an established business owner trying to grow your business.
Remember to share this article with your network.
7 Entrepreneurship Training Programs for Women in Nigeria
1. GAIN Entrepreneurship Masterclass for Women (Nigeria)​​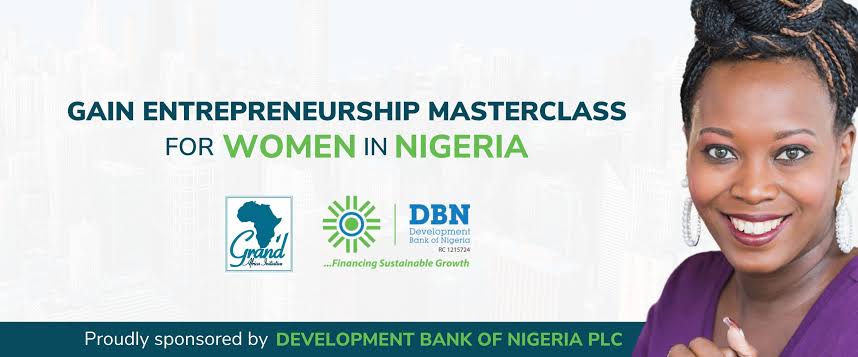 The GAIN Entrepreneurship program is a training and mentorship program for aspiring and new entrepreneurs to empower them with the skills and mindset they need to build and grow their businesses.
Training Scope: The program includes training and mentorship in areas critical to the success of MSMEs including ideation, legal, branding, marketing, communication, accounting, modeling, staffing, structure, processes, business confidence etc.
Benefits for Female Entrepreneurs
Training by a faculty of experts
Access to mentor
Access to a Unique Community of like minds
Certificate of Participation.
Information on how to position your business for financing.
The training program will be held over 6 weeks virtually.
You can visit the official website or join the MSME Africa Community to stay informed of the next opening.
2. FATE Foundation Business Resilience Programme for African Women Entrepreneurs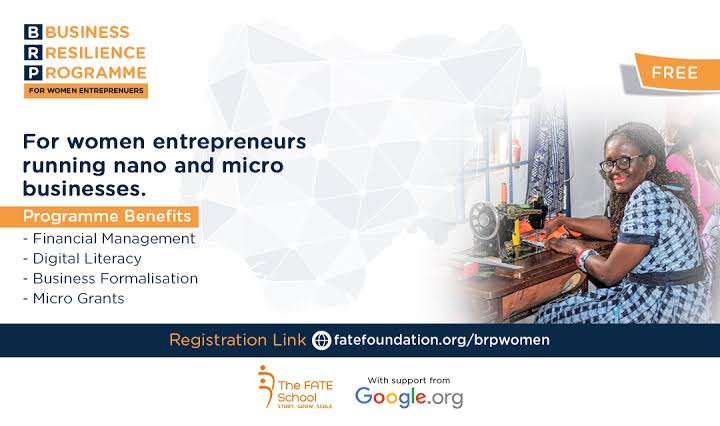 FATE Foundation in January 2023 opened applications for Women Entrepreneurs for 2023 for its Business Resilience Programme (BRP) in collaboration with Google.org This program is part of a continent-wide program running across Nigeria, Kenya and South Africa aimed at improving the digital and financial capability of female nano and micro business entrepreneurs between the ages of 18 and 55 years.
Training Scope
The program provides beneficiaries with required fundamental financial literacy and business management knowledge; digital literacy skills; growth support (including business registration, network, and community building); and micro-grant financing to underserved female-led businesses in Nigeria.
Benefits for Female Entrepreneurs
Micro-Grant financing to 200 participants
Free Business Registration for 200 participants
Free access to Foundation's Business Plan Developer Tool
Certificate of Completion
Opportunity to be featured on FATE Foundation's or the partners' Social Media pages
You can visit the official website or join the MSME Africa Community to stay informed of the next opening.
3. Africa Women Entrepreneurship Cooperative for Female Entrepreneurs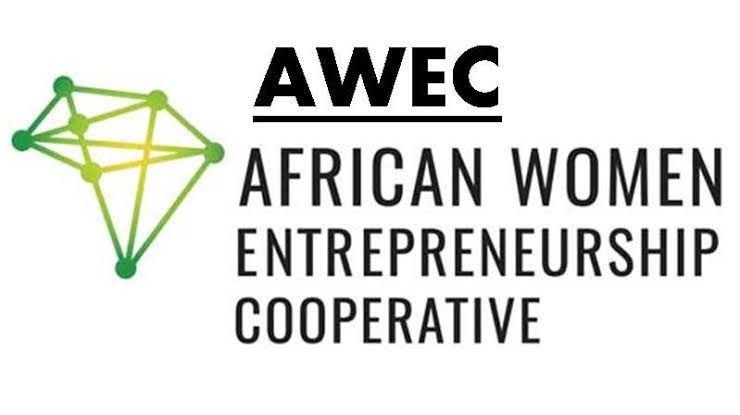 The African Women Entrepreneurship Cooperative (AWEC) has helped hundreds of African women business owners transform and expand their enterprises.
AWEC is a business management capacity-building program, intended for African women entrepreneurs who want to grow their knowledge, skills, network, and lifetime relationships.
In January 2023, AWEC launched the 6th cohort of its program and a 5-week long cooperative learning experience. Even though the Cohort 6 application opportunity is now closed, African women entrepreneurs can still access its 5-week training that will allow them to better understand their businesses. The training is designed to be practical, applied, and interactive.
Cohort 6 is set to run from May 2023 to April 2024
You can visit the official website or join the MSME Africa Community to stay informed of the next cohort.
4. Flourish Africa Grant for Female Entrepreneurs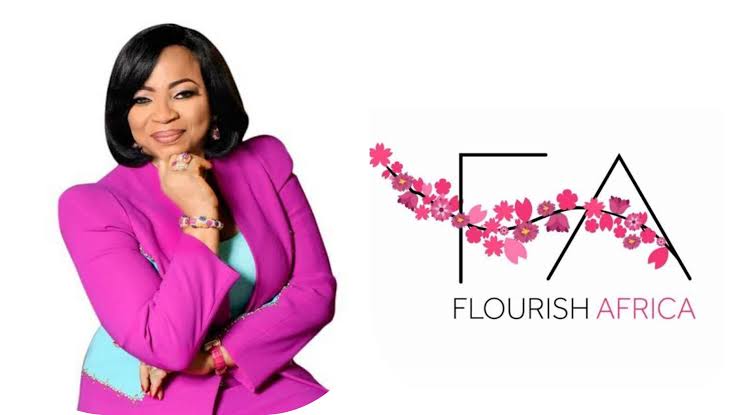 The Flourish Africa Grant for Female Entrepreneurs is a One Billion Naira Fund created to support and promote African female-owned businesses over 5 years through training, mentoring, and funding.
The program engages the entrepreneurial activities of at least 2,500 female business owners through funding and structured training over five years. Through the program, a minimum of 500 female entrepreneurs are trained in business and life skills each year, after which the top 100 achievers from the pool would be eligible for grants of up to 2 million naira each from a 200 million naira annual fund.
You can visit the official website or join the MSME Africa Community to stay informed of the next opening.
5. She.Leads.Africa High Growth Coaching Program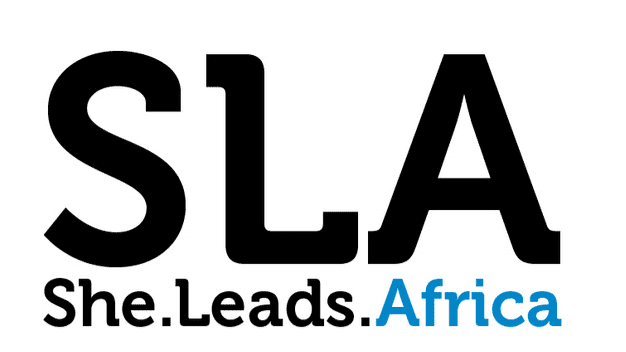 The High Growth Coaching Program is a three-month program that offers coaching and assistance to growth-focused entrepreneurs as they scale their firms.
The High Growth Coaching Program offers company owners a unique chance to create an action plan with the help of a community of women who will hold you accountable and your own personal business coach.
This is a digital program available to female entrepreneurs in Nigeria.
Benefits
Get access to 18 masterclasses on crucial business skills with top business experts, every month for the next 3 months.
Win exciting rewards to support your business.
The program is open to businesses in any sector or industry based anywhere in Nigeria.
Its 2023 edition closed on the 5th of May, 2023.
You can visit the official website or apply here
[Read also: Top 5 Funding Opportunities Available for Female Entrepreneurs and Startups in Nigeria today]
6. MTN Y'ellopreneur Entrepreneurship Training for Nigerian Female Entrepreneurs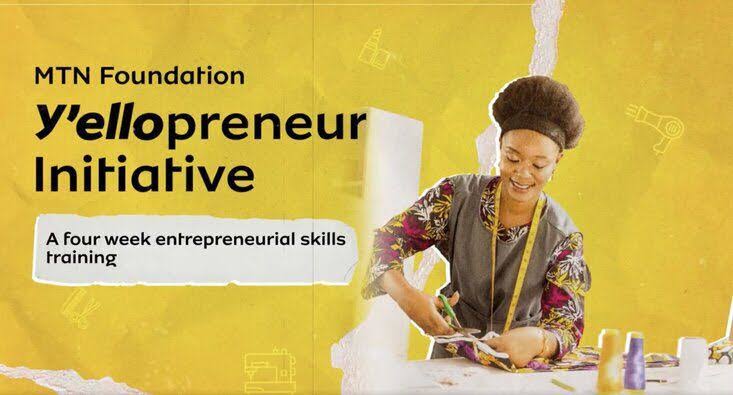 The MTN Y'ellopreneur is a staggering N200,000,000 million loan program and entrepreneurship training for female entrepreneurs.
MTN Y'ellopreneur is an initiative of the MTN Foundation and they are committed to bridging the female entrepreneurial skills gap, through a 4-week virtual training program meant to ultimately empower more female entrepreneurs.
MTN Y'ellopreneur aims to contribute to the reduction in women's unemployment and advance women's development in 'Entrepreneurship' through capacity building to enhance their entrepreneurial abilities.
Benefit
Top 100 entrepreneurs are set to receive equipment loans of up to N2 million, to enable them to grow and sustain their businesses. Upon full payback of the equipment loan, grants would be extended to those who meet expectations of the credit terms.
Entries for its previous edition elapsed on the 20th of July, 2022.
You can visit the official website or join the MSME Africa Community to stay informed of the next edition.
BONUS Section
ImpactHER

ImpactHER is a non-profit organization recognized by the African Union, as the best women's SME (small and medium-sized companies) support organization in Africa.
ImpactHER also provides training programs for African female entrepreneurs on how to build scalable businesses and access institutional investors.
By closing the gender finance gap in business, they enable African female entrepreneurs to reach their full economic potential.
You can visit the official website or follow the MSME Africa Community to stay informed of the next edition.
Conclusion
The next stage after training is to kickstart your business and scale. You can read our blog post on Incubation & Accelerator Programmes currently empowering African Female Entrepreneurs, to learn more about the impact of accelerators on your business.