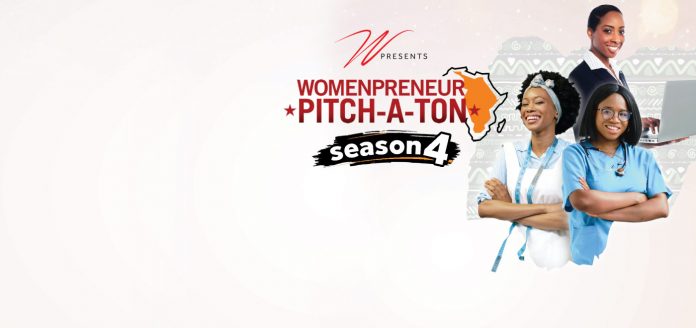 Launched in 2019, the Womenpreneur Pitch-a-ton programme is the first women-in-business support initiative of its kind in the industry offered by Access Bank's W Initiative. The programme was designed to provide female owned businesses across Africa an opportunity to access finance, world-class business trainings as well as mentoring opportunities aimed at growing their businesses.
The maiden edition provided a free mini-MBA certification for 50 women entrepreneurs in Nigeria as well as financial grants worth USD21,123 to the top 5 applicants. This was in conjunction with the International Finance Corporation (IFC) a member of the World Bank Group. Subsequently, the programme has been extended to the other 10 African countries where Access Bank's W initiative has its presence. The programme has since provided mini-MBA to 200 women entrepreneurs across Africa.
The 2022 edition which has been localized for each country also seeks to nurture, train, and empower women entrepreneurs. In Ghana, it will run from now till the end of January 2023.
Application Process
Women between the ages of 18 to 45 years
Must have been running a business for at least a year
Business must be registered in Ghana
**All Business sectors are eligible: Beauty, Agriculture, Health, Fashion, Technology, Hospitality & Tourism, Education, Catering, Manufacturing etc.
***Non-registered businesses must begin their registration to ensure they are eligible by the time of pitching.
Selection Criteria
First Stage
300 qualified applicants will be selected by an independent assessing Organization
The qualified applicants will be required to upload a one-minute video to pitch their business.
Each video will be reviewed by panel of business professionals and subject matter experts.
Second Screen
Further screening to select final 50 applicants.
Training and Coaching
The final 50 applicants will attend the Mini MBA program developed in partnership with International Finance Corporation (IFC) for four to eight weeks.
The mini-MBA program will involve virtual, practical, and coaching training methods.
Graduating students will compete and pitch their business by infusing learnings from the Mini MBA programme.
Rewards
a. 1st prize: GHS50,000
b. 2nd Prize: GHS30,000
c. 3rd prize: GHS20,000
d. 4th: GHS10,000
e. 5th: GHS10,000
f. 6th-10th: Consolation Prizes
g. Free mini-MBA training from the IFC for final 50 applicants
Non-financial Prizes
Free and certified mini-MBA training developed in partnership with IFC for 50 finalists.
Free Business Coaching to 50 finalists.
Consolation prizes for 10 finalists including free website design OZE app subscription. GHS20,000 worth of personal accident cover.
W Africa Connect
Application Deadline – 30th September 2022.