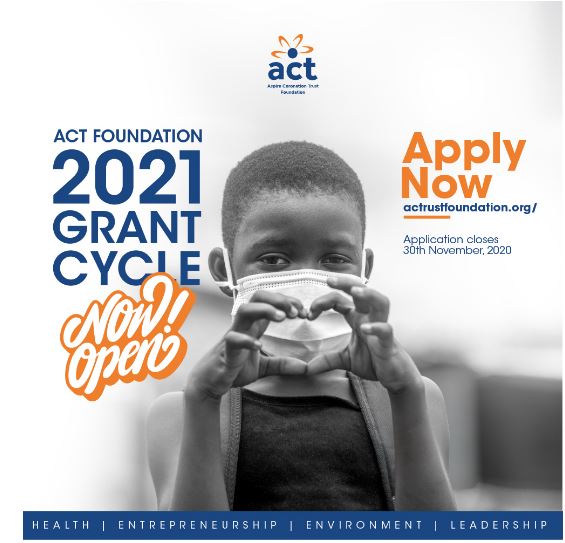 Aspire Coronation Trust (ACT) Foundation is a grant making nonprofit organization established in 2016 to support local, national and regional non – profit organizations working to address challenges and associated vulnerabilities across the African Continent.
ACT Foundation has adopted a responsive approach to grant making. By funding focused-interventions, ACT works across a broad spectrum of developmental issues clustered within its focus areas
ACT believes that grant making is a critical tool in engineering social change, and even more, the foundation is inspired by the long- and short-term partnerships it makes. ACT's strength lies in the partnerships it creates and sustains through funding for programs and activities that have great potential of altering the downward trajectory of development on the African continent. The foundation is on a mission to drive sustainable impact across Africa
ACT Foundation provides funding support to non-profit organisations and social enterprises ONLY through its annual grant application process.
All registered Non-Governmental Organizations (NGOs), community groups/ community-based organizations, charitable organizations, faith-based organisations/ foundations and social enterprises working in Africa are eligible to apply for the ACT Foundation grant.
Get more information HERE
Apply HERE