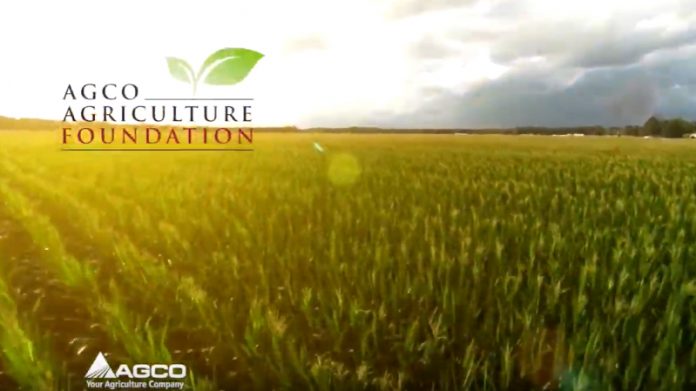 Transforming the lives of farming communities through impact-driven agricultural initiatives for a food-secure world
Are you looking for grant funding for your non-profit organization? Maybe we can help!
The AGCO Agriculture Foundation ("The Foundation") through its grant application platform, Benevity, is seeking proposals from non-profit organizations and public universities/educational institutions around the world.
The focus of CAG is on our "Pillar Two:
Agricultural Education and Innovation."
Vision—Holistic approach to the prevention and relief of hunger.
Mission—Initiate impactful programs to support food security and sustainable agricultural development in communities around the world.
Purpose—Build needed agricultural infrastructure to meet increasing nutrition needs.
This Call for Grant Applications (CAG) is an open call to non-profits and public universities/educational institutions with innovative solutions targeted at increasing the capacity of farmers, farming communities, young people, and/or women, and facilitates access to the tools, training, activities, and support they need to continuously improve their practices, build resiliency and improve their profitability and contribute to a food-secure world.
The AGCO Agriculture Foundation, together with AGCO in Africa, and program partners – Gordon Institute of Business Science, Harper Adams University, and Cerealis Technology Institute – is offering emerging African leaders unique technical training, sales skills, and agribusiness program free of charge.
The purpose of the 12-month, part-time program is to provide high-quality training to participants who are passionate about food security, nutrition, and agribusiness value chain enterprise, and want to contribute to Africa's growth and development by building sustainable agriculture-based enterprises and agro-industry.
Budget range: $200,000 – $450,000 USD
Project period: 2-3 years
Deadline: October 13, 2023
Click HERE To Apply