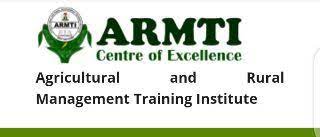 This is to inform the youths with interest in Agriculture/Agribusiness about the opportunity at the Agricultural Rural Management and Training Institute (ARMTI), as it announces the Call for Applications for a Tuition – Free Training in Agribusiness.
This training will be immensely beneficial to young entrepreneurs, young school leavers or professionals seeking diversification into agricultural, as well as unemployed youth and women interested in agriculture because the major objective of this training is to improve food security, youth empowerment, generate employment and wealth creation among young Nigerians through such an empowerment programme that would not be possible without the Federal Government's 2021 Capital Budget.
Who to Attend
Young Entrepreneurs
Young School Leavers/professionals seeking diversification into agriculture
Unemployed Youth and Women interested in agriculture
To qualify for this training, candidates must fulfil the following requirements:
Be a Nigerian
Have interest in agricultural value chain/agribusiness.
Have minimum of an O' level certificate.
For a full description of the programme and to register, visit https://armti.gov.ng/call-for-applications/
Kindly note that the programmes are tuition and accommodation free for all courses running in Ilorin while tuition – free only for other locations