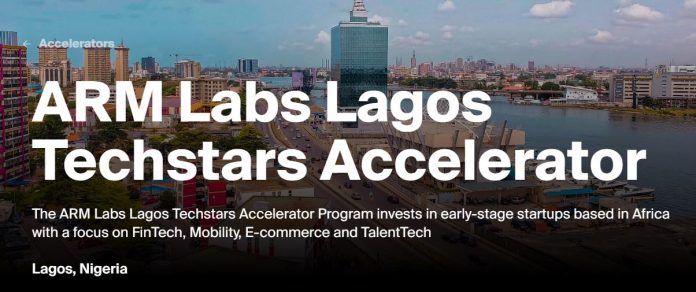 Techstars is the most active pre-seed investor in the world having invested through its accelerators in more than 3,700 companies that have a combined market cap of $99 billion. Founded in 2006, Techstars believes that entrepreneurs create a better future for everyone and great ideas can come from anywhere.
Techstars, in partnership with ARM Labs, a Lagos-based innovation program, announces  the call for applications for the 2023 edition of the ARM Labs Lagos Techstars Accelerator Program. Following the success of the inaugural program in 2022, the ARM Labs Lagos Techstars Accelerator 2023 program will support startups based in Africa that are building innovative companies across FinTech, Mobility, E-commerce and TalentTech.
Applications for the 2023 ARM Labs Lagos Techstars Accelerator program close August 9, 2023. Founders are encouraged to submit their applications early, as applications will be reviewed on a rolling basis. The program will commence November 13, 2023 and conclude with a Demo Day showcase on February 15, 2024 where investors, community, government and business leaders will experience the transformational power entrepreneurs have on the African ecosystem.
Get more details and apply HERE