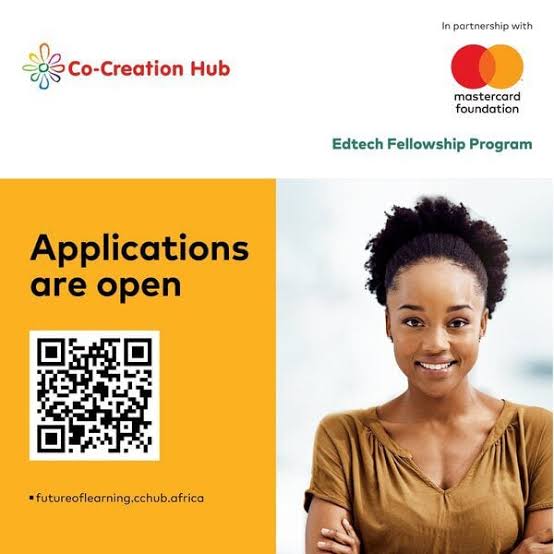 CcHub and Mastercard Foundation are partnering to empower edtech startups who are building tools that enhance learning outcomes and accelerate access to equitable and quality education for Africa's next generation.
Eligibility Criteria
The startup must be in Africa and based and incorporated in Nigeria.
Their solution must be focused Edtech Solution across K-12, Tertiary Education, Formal Skills, Corporate Learning and Informal Skills.
Application Stages
Screening
Interested innovators are to apply through this link. In this stage, the Edtech solutions will be assessed on the following criteria
Problem/Solution Fit
Founder Potential
Business Model Fit
Traction
Assessment
Selected EdTech solutions from the first stage will be assessed based on the following criteria
Scalability
Long-term Plan/Vision
Competitive Advantage
Team Potential
Interviews
The final stage will be an interview with applicants who have successfully gone through the assessment stage. A final selection will then be made, subject to due diligence.
Application Deadline – Unspecified