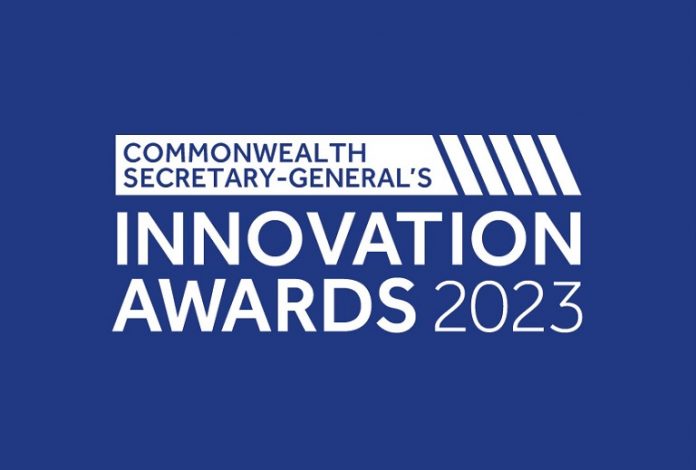 Citizens and organizations from the 56 Commonwealth countries can now submit entries for the Secretary-General's Innovation for Sustainable Development Awards to win prestigious titles and cash prizes.
Launched by the Commonwealth Secretary-General in 2019, the awards recognize ground-breaking innovations from Commonwealth countries that contribute to one or more of the 17 Sustainable Development Goals. The awards focus on celebrating innovations that improve the lives of people, protect the planet, support prosperity, promote peace, and strengthen partnerships for sustainable development.
Three awards will be given in each of the following five categories:
Improve the well-being of Commonwealth PEOPLE
Improve PROSPERITY in the Commonwealth
Protect the PLANET and the natural environment in the Commonwealth
Promote PEACE and justice in the Commonwealth
Promote PARTNERSHIPS for development in the Commonwealth
Eligibility
Nominees can be individuals, organizations, companies, charities, or government ministries/departments/agencies;
Nominees must be directly engaged in developing their innovations, either in a full-time, part-time, or voluntary capacity;
Nominees must be Commonwealth citizens, governments or public sector organizations in Commonwealth countries, private enterprises based in Commonwealth countries, or civil society / not-for-profit organizations based in Commonwealth countries;
Nominated innovations must be able to demonstrate impact or potential in achieving progress on one or more of the 17 SDGs in a Commonwealth country (or countries);
Award winners must agree to take part in Commonwealth-supported activities and initiatives related to the Commonwealth Innovation for Sustainable Development Awards.
Women and young people, who are transforming their communities through innovative solutions, are especially encouraged to apply.
Selection Criteria
Level of achievement, impact, or demonstrable potential of innovation to advance sustainable development in one or more Commonwealth countries; strategy, business/delivery plan, and impact evaluation/results measurement framework;
Level of innovation/fresh approaches to problem-solving;
Quality of achievement and impact;
Quality of the evidence and supporting documentation provided.
Award
Each winner will receive a trophy, a certificate of recognition, and a cash prize of £3,000 at an award ceremony, to be held during the inaugural Commonwealth Edition of Kenya Innovation Week 2023 in Nairobi on 27 November.
Deadline: October 15, 2023
Click HERE To Apply