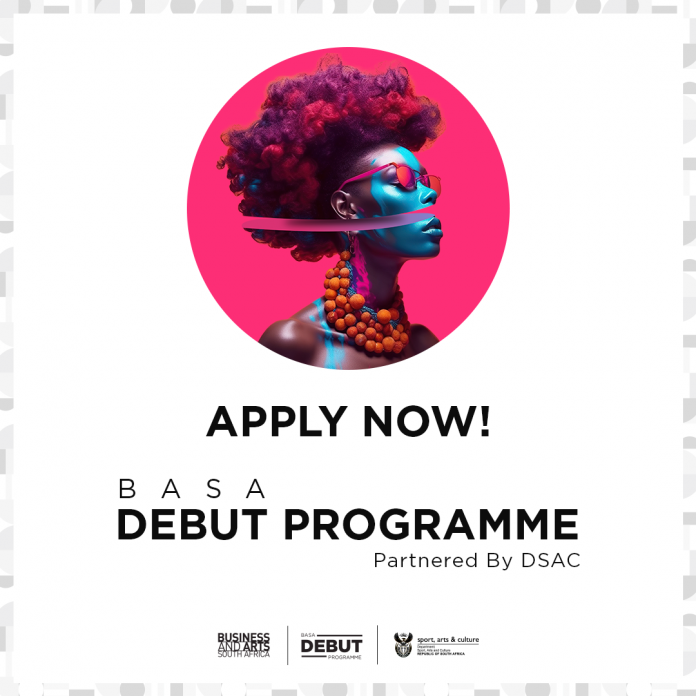 Business and Arts South Africa (BASA) is excited to announce the third iteration of its Debut Programme in partnership with the Department of Sport, Arts, and Culture (DSAC), which is aimed at empowering emerging artists in rural and peri-urban areas with the relevant business acumen to be profitable creative entrepreneurs.
The Debut Programme is aimed at providing artists with skills development, mentorship, and funding opportunities to support their creative ventures. First launched in 2017, the Debut Programme has empowered more than 648 emerging creatives with business skills and development opportunities across the country.
In the third iteration of the program, BASA hopes to increase the diversity of applicants and ensure better accessibility to its application process and the program as a whole.
The Debut program gives participants access to training and support using the Asset Based Community Development (ABCD) model, which equips participants with the necessary tools to identify opportunities, resources, and possible collaborations within their communities.
As they progress in the program, participants will learn basic business communication skills, market research, business plan development, pitching and proposal submission, industry mentorship, funding, and report writing.
Eligibility Criteria
Eligible applicants must fulfill the following criteria:
Applicants must be South African creatives between the ages of 18 and 35.
Artists must be active participants in their respective sectors, indicating their involvement and contribution to the field.
Applicants must have a definite project to submit as part of their application. The project should be creative and align with the goals of the program.
To apply for the program, applicants must record a one-minute video that includes their name, what they do, their proposed creative business venture, why they want to join the program, and what they hope to gain from the experience.e
Deadline: 30 September 2023.
Click HERE To APPLY