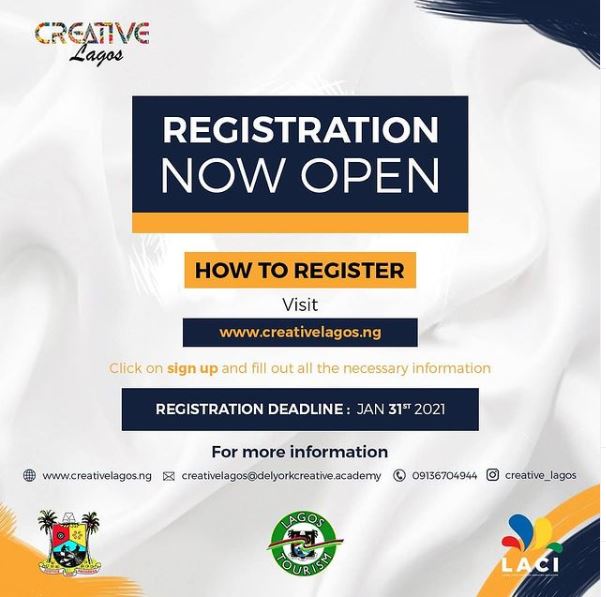 Creative Lagos, a Del-York International initiative, and powered by Lagos State Government through the Ministry of Tourism, Arts and Culture, is a public-private partnership to upskill & build capacity for the Creative Industry in Lagos State.
The initiative will train 1,000 Lagos residents across 57 LGAs and LCDAs in the state at no cost at all!
The initiative will provide an all-round, re-skill program that will effectively equip and re-value the Lagos State workforce as a short to long-term campaign to grow creative industries for Lagos State, acting as the nucleus for Africa's Creativity and Entertainment.
These creative-minded talents will be trained and empowered in the Creative and Vocational sectors FOR FREE!
Hosts of internationally renowned instructors will train participants in the following courses:
Digital Filmmaking;
Fashion, Art & Crafts;
Documentary Filmmaking;
Digital Marketing;
Producing/ Business of Film and Television, and;
Film Post- Production.
How to register:
Visit www.creativelagos.ng