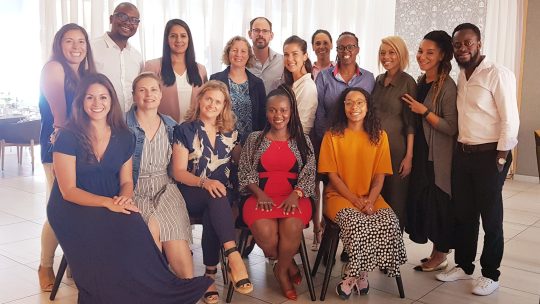 Enygma Ventures has continued its efforts in supporting entrepreneurs in Southern Africa and the SADC Region. Member states of the SADC are Angola, Botswana, Democratic Republic of the Congo, Lesotho, Malawi, Mauritius, Mozambique, Namibia, Seychelles, South Africa, Swaziland, Tanzania, Zambia and Zimbabwe. According to the Southern African VC, it is still accepting fresh financing requests from Southern African entrepreneurs.
Applications are accepted from both male and female business owners, inventors, and creative thinkers who are interested in developing innovative solutions that help the SADC or African business owners in the region.
Benefits:
✓ Enygma Ventures expects to provide seed money for entrepreneurs through its cooperation with Pranary, which also includes training, mentoring as well as business validation and investor readiness.
✓ Successful applicants will get investment to help them scale their businesses. Pranary collaborates with mentors from all around the world who help to speed up the process of going from conception to validation to operation.
✓ Startups who are chosen for investment will be permitted to take part in the Investor Readiness Programme by Pranary and Enygma Ventures, which enables companies to get an equity investment ranging from $200,000 to $1 million.
✓ Pranary, the top startup school in Africa and a significant contributor to online acceleration, will allow startups who do not meet the criteria to obtain support for a cost.
Eligibility & Criteria:
Companies that specialize on resolving issues in Africa. The company must either have a regional base of operations or serve the area.
For-profit concepts or ventures. At present time, it does not support charitable ideas.
Woman-owned, -led, or -empowering
Scalable
A novel and compelling business idea
Dynamic entrepreneur(s) with a track record of success
A tested business proposition and revenue model
Clarity of intent
Exhibited growth
Seeking early-stage or expansion financing
Interested applicants can submit an online application here.
Application Deadline – August 31, 2022.