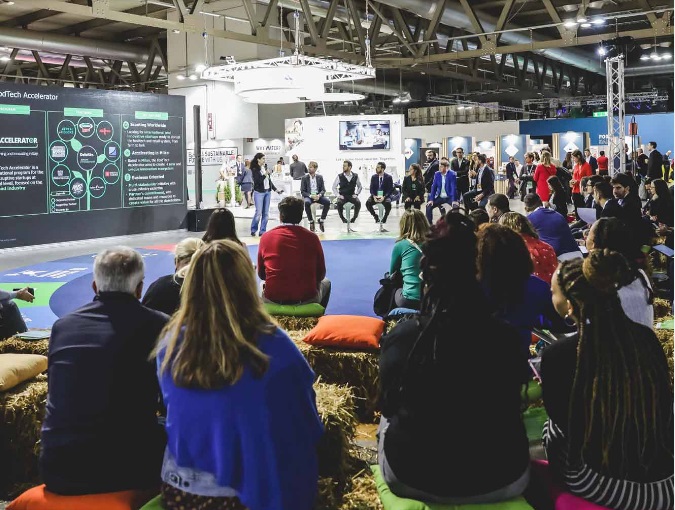 Application closes September 30,2020
FoodTech Accelerator is a global accelerator that brings top Made in Italy corporates and best international innovators together to disrupt agrifood and retail sectors.
Every year, 10 of the best startups worldwide are selected to boost food innovation. Together with the Corporate Partners and their business needs, FoodTech Accelerator builds and accelerate concrete industrial pilot projects in a 15-week program.
The Intensive 15 week Program provides a hands-on learning experience and out-of-the-building approach.
The accelerator helps to successfully transform ideas into innovative products: This program takes startups from Business Model Consolidation to Validation & Prototyping aiming at Fundraising & Go-to-Market success
Opportunity is also provided to work directly with expert mentors: Thanks to the Corporate Partners, ecosystem gurus and Deloitte experts, the selected startups will rapidly validate and scale their business as well as fast-track MVP and PoC testing
Engage with FoodTech Accelerator's Network before starting the Program
International Roadshow:Sign up for our digital events and virtual pitches, come and meet us during tech and innovation events, industry-leading conferences, or by direct referral from Deloitte's network of investors, mentors, and partners. Follow the #FTARoadshow on LinkedIn and Instagram
Live interviews: The shortlisted startups will meet with our committee in charge of selecting up to 10 of the best teams to access the program
The FoodTech Accelerator application is open for all. Applicant working in the below themes are encouraged to apply:
Food Safety, Plant & Food Quality
Sharing Economy, Food waste, Sustainable Packaging
Precision Nutrition & Coaching, Meal Replacement & Supplements
Plant-based proteins, Invitro Cell Culture, Novel & Superfood
Precision farming, Animal health, Vertical and indoor farming, Clean Commodities
Direct to consumer & Meal Kit, Digital Restaurants, New delivery vehicles
Customer engagement & Smart packaging, Digital Experience & Native Brands
Benefits
Corporate access: Speed up your go-to-market thanks to the committed partners
Smart money: Access to cash contribution and services in exchange for up to 6% of your equity
Deloitte approach: Leverage on a globally recognized consulting approach and worldwide network
Investors network: Gain access to up to 1 M€ in follow-on already committed investments
European ecosystem: Hop in a newly created ecosystem on Food + Innovation with international mentors
Dedicated hub: open the doors of space in Milan to taste your products with partners' facilities.
More details HERE
Apply HERE