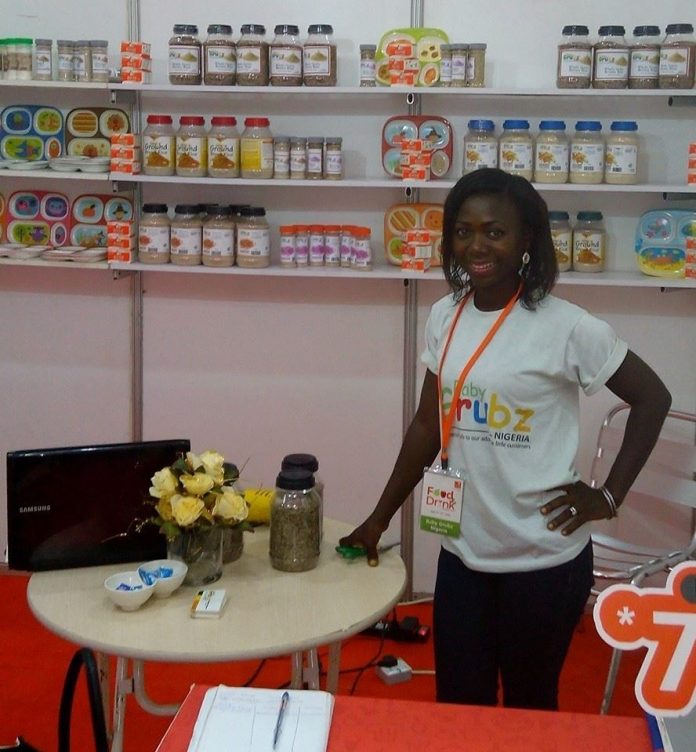 Oluwaseun Sangoleye, the founder of Baby Grubz Nigeria, has been crowned the winner and champion of the 2020 SUN Pitch Competition for the most innovative solution for improved nutrition.
Baby Grubz is a social enterprise in the nutrition space, processing all-natural cereals for children under 5 years to tackle malnutrition, with a special focus on authentic African tastes made from locally sourced ingredients.
Baby Grubz's products are sold through a women-only sales and distribution model, a deliberate approach for gender inclusion and empowerment.
The startup develops and delivers low cost, optimally nutritious complementary meals that address major nutritional challenges facing Nigerian children in their first 1,000 days, such as Vitamin A deficiency and protein-energy malnutrition.
Organised by the SUN Business Network, 21 finalists were selected through a rigorous series of national and virtual competitions, from an over 500 SMEs from 24 countries that entered.
In the final round, in a race for a range of cash and business mentorship prizes, the selected finalists pitched their innovative solutions for improved nutrition to a panel of four judges.
"I was so impressed by the Baby Grubz business model. They know their target market and how to reach it, and the business model is very holistic," announced judge Cherrie Atilano, CEO of AGREA.
"This award will validate our work on a global level, but especially in West Africa. We are already in Ghana and Togo but we're looking to expand even more, particularly into francophone countries," enthused Oluwaseun Sangoleye, who set up her company to make natural baby cereal from locally-sourced ingredients.
Oluwaseun has won a cash prize of US$20,000 and a mentorship prize from BoP to digitalise her business.
Danish Care Foods (DCF) from Cambodia was awarded US$10,000 as the first runner up. The second runner up prize of US$7,000 was presented to Mealimeter founded by Adekunle Jinadu, also from Nigeria.
Additional cash prizes of US$10,000, and mentorship packages, were awarded by the pitch competition sponsors.