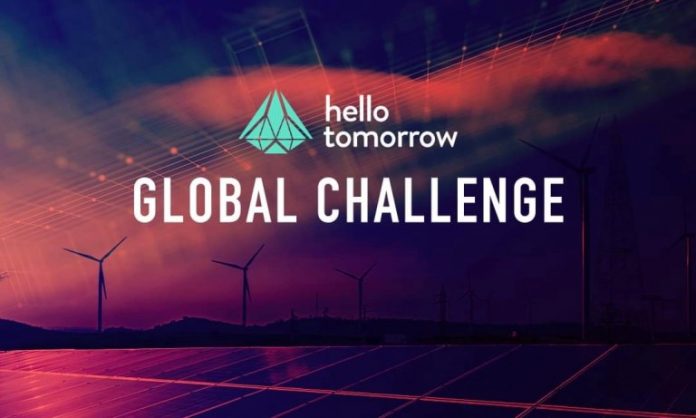 The Hello Tomorrow Global Challenge is organised for early-stage startups leveraging deep technology to solve challenges across all industries.
Deep tech and science-based entrepreneure globally will be availed the opportunity to market their projects, receiving opportunities for equity-free funding, global visibility, and connections with key players in the deep tech ecosystem.
Benefits
✓ Startups stand the chance to receive connections, visibility and funding benefits
✓ Track Winners will get customised coaching sessions by Hello Tomorrow's experts & personal introductions with relevant investors & potential partners and clients
✓ Connect with leading industry experts, investors, accelerators & fellow entrepreneurs
✓ Become part of the Deep Tech Pioneers community & get all-year access to a global deep tech ecosystem to receive business and funding opportunities
Visibility
✓ Receive the Deep Tech Pioneer recognition & get a chance to be featured in Hello Tomorrow's reports and get invited to speak at future events
✓ Opportunities to pitch or showcase in front of a curated audience of renowned industry leaders & investors
✓ Get spotted by international media, with interview opportunities
Funding
€100K Grand Prize, €30K 2nd prize and €20K 3rd prize – all equity-free, no strings attached
Advertise your open fundraising opportunities to our active international investor network
A dedicated Investor Day for 1-on-1 meetings with 200+ renowned VCs and CVCs.
Eligibility
Startups that meet the following eligibility criteria can apply:
✓ Startups in the early stage of development or the beginning of their commercialisation phase (up to series A)
✓ Based on new technology, a scientific discovery, or a complex engineering process
✓ Addressing an industrial, societal or environmental unmet need or creating a new market
✓ Composed of a team of at least 2 people
✓ Not a subsidiary or spin-off of an existing company
Application Deadline – September 23, 2022