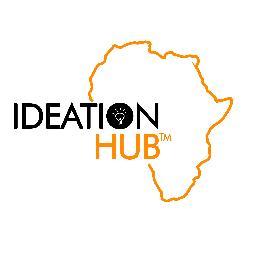 Ideation Hub Africa has introduced the African MasterClass Series – a six- week online immersive learning experience that empowers early-stage non profit professionals, entrepreneurs, social innovators and change makers to solve pressing problems on the African continent and scale lasting impact through innovation.
The Masterclass series will take place over a period of 6 Weeks, from Monday, from 17 August 2020 to Monday, 28 September 2020, and will comprise of 15 Modules delivered by Mentors across Africa. It will feature Case Studies, Community Projects, Online Learning Immersion and Collaborative Networks.
According to a statement from Ideation Hub Africa, It is believed that the African Masterclass Series will catalyze the work of resilient change-makers by equipping them with the knowledge, network and opportunities to boldly execute their missions.
"Africa is rising and it requires innovators, thought-leaders and visionaries who will birth big ideas and convert them to working solutions to solve Africa's 'wicked' problems.
"We cannot look away anymore, and now, in the midst of a global pandemic; we know that things will never be the same again. How do ride on the waves of this current disruption to trigger transformations for our communities and nations?
"At Ideation Hub Africa, we have figured it out! We believe that the way to advance the continent's prosperity is to advance its social profit sector. The African MasterClass Series, an initiative of Ideation Hub Africa is provided for free." The statement reads.
Ideation Hub Africa was founded with a mission to equip early-stage social entrepreneurs, social innovators and non-profit professionals to start and scale their big ideas for a changing Africa. Ideation Hub Africa is the host of Development Dialogue – Nigeria's foremost thought-leadership conference for changemakers, nonprofit professionals and social entrepreneurs.
Apply HERE