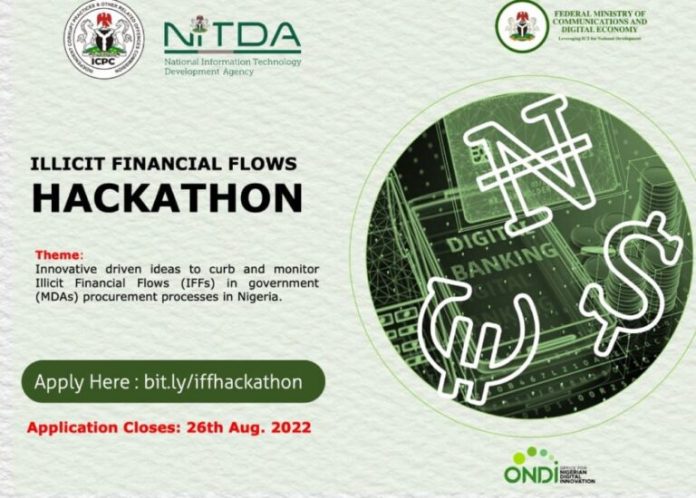 What is the event about? 
The ICPC Illicit Financial Flows (IFFs) events is a hackathon where participants are tasked to tackle Illicit Financial Flows (IFFs) in government (MDAs) procurement processes by leveraging on emerging technology.
Purpose of the Program
The aim of the program is to find indigenous solution to curbing and monitor illegal earned, movements or transferred of unutilized money or capital within Nigeria and across international borders for various reasons.
Who can apply?
Nigerians
What are the expectations?
Talented Nigerians are tasked to come up with clearly defined ideas and prototypes on solutions around illicit financial flows (IFFs).
Participants are also expected to express creativity within their business case and are encouraged to develop unique solutions with an emphasis on using the latest technology such as Artificial Intelligence (AI), Cloud, Big data, blockchain, Quantum computing, Internet of Things (IoT), Augmented Reality (AR) and Virtual Reality (VR).
Click here to apply.