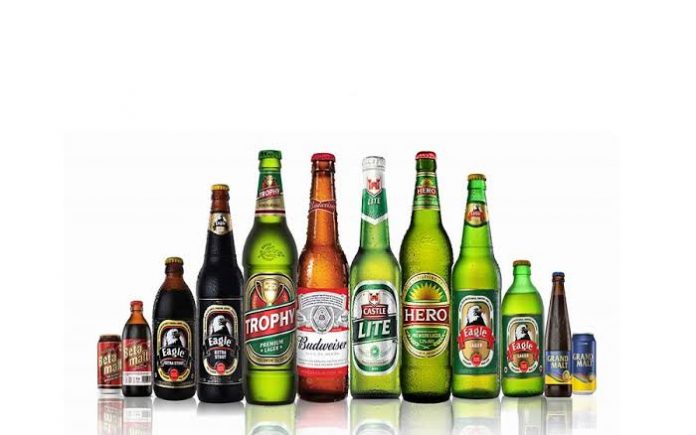 International Breweries Plc, a subsidiary of Anheuser-Busch InBev (AB InBev), the world's largest brewer and Nigeria's leading beverage firm, has opened applications for the 2022 edition of Kickstart, its award-winning entrepreneurship program.
The company's management said that Kickstart's online portal would open on Friday, June 17, 2022, to accept applications from passionate Nigerian entrepreneurs aged 18 to 35.
The International Breweries Foundation (IBF), IBPLC's corporate social responsibility (CSR) arm, spearheaded the project, which has benefited a number of budding entrepreneurs through mentorship, training, and grants to help them operate their enterprises.
The initiative which was launched seven years ago has been rated as one of the leading programs that support young entrepreneurs in Nigeria.
Temitope Oguntokun, Legal and Corporate Affairs Director, International Breweries Plc., while speaking on the 2022 Kickstart launch, said:  "The idea behind the Kickstart initiative is to empower our young people economically, thereby contributing our quota to bridge the unemployment gap in the country.
"This year, International Breweries Foundation is partnering with the Small and Medium Enterprises Agency of Nigeria (SMEDAN) and the Enterprise Development Centre (EDC) of the Pan Atlantic University to train 400 youths in different businesses, skills, and leadership development modules.''
Oguntokun also urged young business owners to take advantage of the veritable platform that Kickstart provides and its antecedents in the youth empowerment space.
''The success and credibility of Kickstart are the hundreds of our alumni, which is a proof of the positive impact over the years'', she said.
According to International Breweries, young entrepreneurs with business interests in Agriculture, Retailing, Circular Packaging (Recycling), Technology, and Renewable Energy, amongst others to apply on the Kickstart portal by visiting https://reg.smetoolkit.ng/EDC/program/kickstart-nigeria.
Successful applicants will receive extensive mentoring and training from seasoned entrepreneurs in their respective sectors, as well as the necessary skills for entrepreneurship during a two-day boot camp, before obtaining the funds to expand their firms.
Applicants that pass the application round will advance to the pitch-fest stage, where a team of judges will evaluate presented plans before deciding on the final winners.
The winners of the pitch-fest component will be awarded multi-million dollar prizes at an awards ceremony later this year in Lagos.
Click HERE to apply.