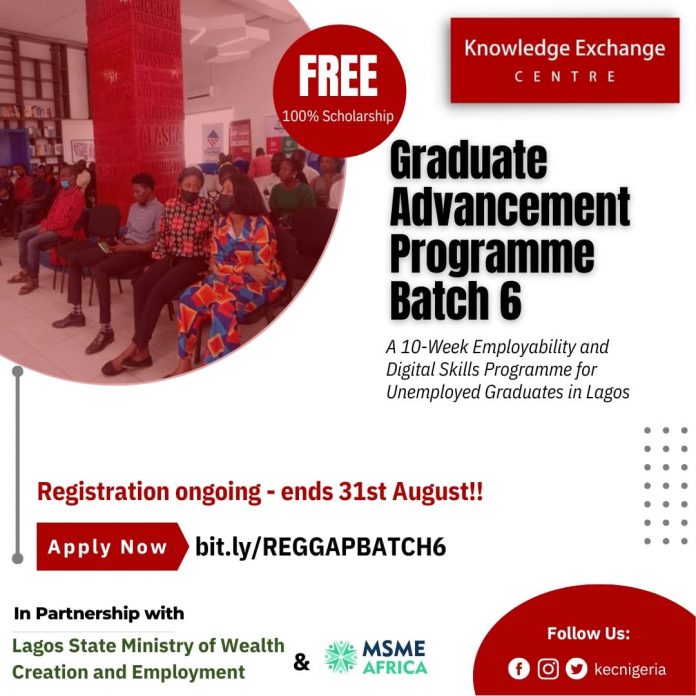 MSME Africa calls for unemployed graduates to register for the Graduate Advancement Program.
The Graduate Advancement Program is an initiative of the Knowledge Exchange Center in partnership with Lagos State Ministry of Wealth and Employment Creation and MSME AFRICA to engage unemployed graduates residing in Lagos in a 10-week employability programme.
Eligibility Criteria
– You must have completed NYSC
– You must not be older than 35 years old
– Have strong interest in Digital marketing
– 5 credits including Mathematics and English
– Must be a resident of Lagos State
Benefits of the GAP Training
✓ Receive FREE Digital Marketing training
✓ Access to Job Opportunities
✓ Access to Pitch your Business Ideas/Services
✓ Gain practical work experience as an intern for 2 months
✓ Get 2-month hands-on social media management, social media marketing plan, free social media audit and brand awareness.
For registration details, kindly follow the instructions below:
For Unemployed Graduates – Register HERE.
For Entrepreneurs – Click HERE.
Application Deadline – August 31, 2022