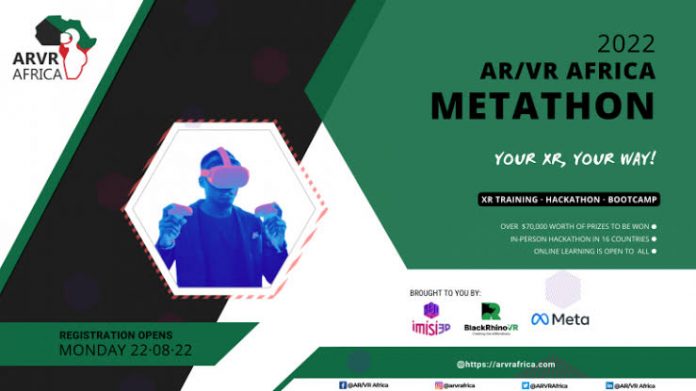 The AR/VR Africa Metathon is an expanded program built around its flagship hackathon, the AR/VR Africa Hackathon.
It is a call to all who love creativity, innovation and learning in Africa; an opportunity to get hands-on experience in AR and VR design and development, and meet others who also want to learn and create with AR and VR. The AR/VR Africa Metathon is open for applications and focuses on the rapidly evolving immersive technologies of Augmented, Virtual, and Mixed Reality.
The 2022 AR/VR Africa Metathon is a planned program of events which comprises three major events.
1. AR/VR Africa Pre-hackathon Training
2. AR/VR Africa Hackathon
3. AR/VR Africa Bootcamp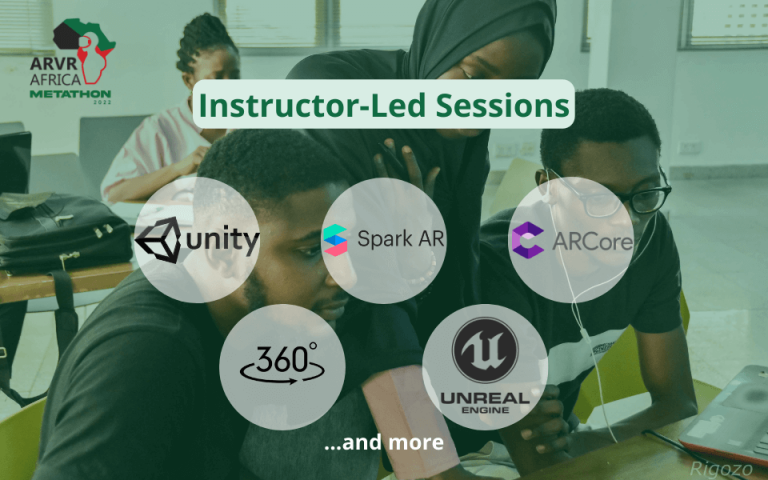 Benefits of the Trainings
✓ Participants will be part of a continent-wide community of learners.
✓ Online learning community will have access to learning materials, mentors, masterclasses and workshops.
✓ There will be instructor-led training sessions to increase your knowledge of extended reality technologies and teach you how to build real-world solutions using this technology.
How to Participate
You can participate in the Hackathon – -online – in the one-week Virtual Hackathon, or offline – in one of the 16 In-person 48-hour Hackathons across Africa (Nigeria, South Africa, Mozambique, Egypt, Kenya, Cameroon, Tunisia, Ghana, Rwanda, Senegal, Cote d'Ivoire, Namibia, Tanzania, Democratic Republic of Congo, Uganda and Ethiopia). The online & offline hackathons will take place in November and December 2022 respectively.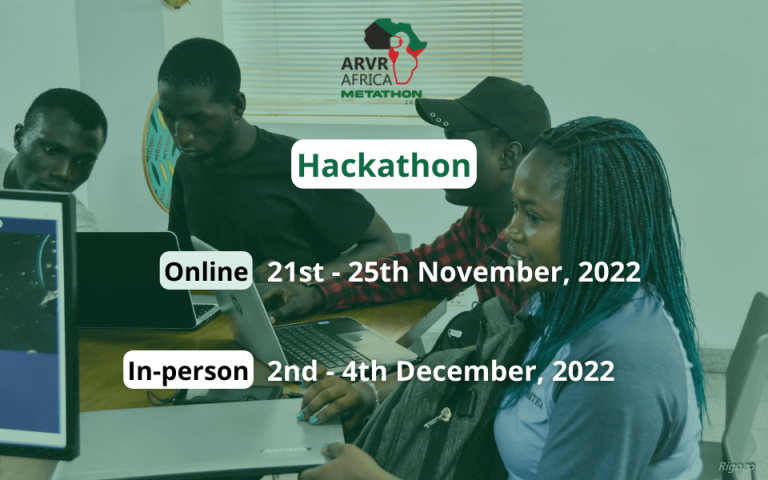 Application Deadline – November 16, 2022
How to apply