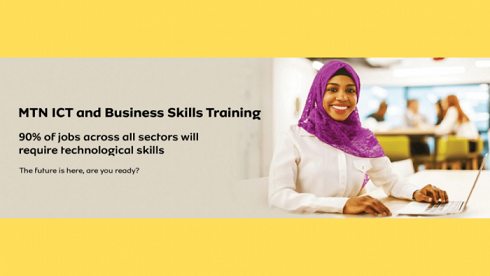 The MTN ICT & Business Skills Training is an initiative under the MTN Foundation Youth Empowerment Cause, aimed at building the capacity of young people between the ages of 18 to 35 in the area of ICT and Entrepreneurship Skills, such that their employability and entrepreneurial abilities are enhanced.
The MTNF has implemented three phases of this initiative since its inception in 2018 and has successfully trained 1,933 youth across five (5) states (Oyo, Kano, Imo, Nasarawa and Rivers). This was achieved in partnership with some of its ecosystem partners – Google, Oracle, KPMG, IBM and Digital Bridge Institute.
The fourth phase is scheduled for youth who reside and operate their businesses in Abia, Akwa Ibom and Kaduna States. This phase will be implemented in partnership with Google, Oracle, and Cisco.
Applications close 25th October, 2020.
Register HERE