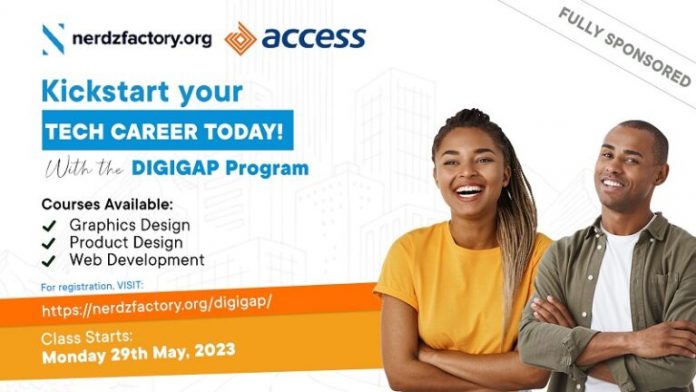 The DigiGap Program is designed to create learning and economic opportunities for you through technology and digital skills that are required to start and grow your tech career. The Program is sponsored by Access Corporation and fully implemented by NerdzFactory Foundation.
The DigiGap Program is intended to provide young people with learning and economic possibilities through technology and digital skills essential to start and grow a tech profession. The DigiGap program is your key to unlocking the doors to a successful digital and technology profession. Prepare for an exciting adventure as they delve deep into the domain of information, skills, knowledge, and resources that will propel you to success.
The curriculum includes weekly webinars that will teach you the vital digital skills you need to advance your profession. They cover everything from coding to data analytics, social media marketing to UX design. Each session will leave you wanting more as you learn from industry leaders at the forefront of technological innovation. The DigiGap program will begin on May 29, 2023, and will be rigorous and three days a week.
Learning options: