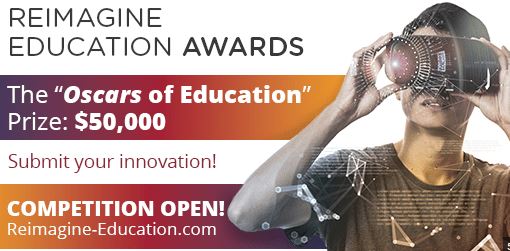 The Reimagine Education Awards – the 'Oscars' of Education – in 2023 celebrates a decade of rewarding innovative approaches that enhance student learning outcomes and employability. Over the past nine years, this global competition has had the priviledge of witnessing remarkable innovations in education from our respected community and we look forward to reviewing the 2023 submissions.
The QS Reimagine Education Awards 2023 are now accepting applications. If you, your university, or your organization are currently working on producing novel products, programs, or pedagogies that improve student learning outcomes and employability, or promote sustainability education, this is your chance to present your work.
The Reimagine Education Conference brings together a variety of communities motivated to shape the future of education. The conference has been central to the formation of key partnerships between edtech companies, universities, schools, and educational non-profits worldwide.
Awards Categories
Future of Learning: The awards in this broad category are designed to shine a light on the innovative approaches that are shaping the future of learning.

Science of Learning Award
Learning Assessment Award
Blended and Presence Learning Award
E-Learning Award
AI in Education Award
Best use of Generative AI Award
Immersive Experiential Learning Award (XR including AR/VR/mixed realities, Gaming, The Metaverse and Beyond)
Breakthrough Technology Innovation in Education (ICT tools, Edu Apps, instructional technologies)

Future of Universities: The awards in this broad category are designed to recognise the transformation and evolution that universities and business schools are implementing to serve effectively current and future learners and provide future-proof qualifications.

Innovation in Business Education
The Power of Partnerships

Future of Work: The awards in this broad category are designed to capture effective ways to educate work-ready graduates, develop 21st century skills and foster lifelong learning, in a world increasingly and pervasively transformed by AI and machine learning.

Nurturing Employability Award
Lifelong Learning Award
Developing Emerging Skills and Competencies Award

Sustainability Education Award: Reimagine Education awards projects and initiatives that are educating learners about environmental and social sustainability.

Sustainability Education Award

Values: Reimagine Education awards projects and initiatives aimed at promoting values, ethics, purpose, diversity, access and inclusion.

Nurturing Values and Ethics Award
Nurturing Wellbeing and Purpose Award
Access, Diversity & Inclusion Award
 Eligibility
Applications should focus on enhancing learning outcomes, graduates' employability, or pertaining education in other relevant ways. Entries which will not meet these basic entry requirements will be rejected.
No applicant may apply to more than one award category with the same project.
 Applications must be submitted in English only.
All entries must be supplied and conform to rules/submission formats.
All entries submitted must be legal.
Any entries containing offensive material will be disqualified.
Get more details and apply HERE