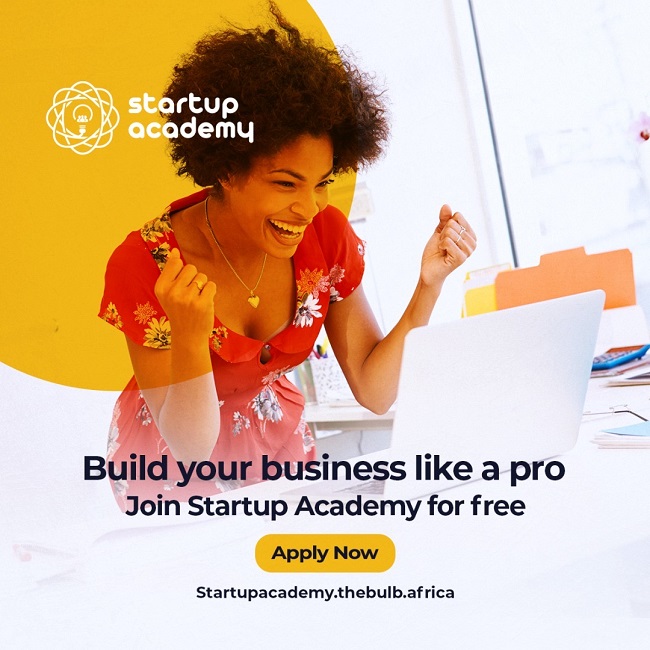 With the continuous increase in the number of startups and direct access to foreign investments and million-dollar evaluations within the budding African tech space, Technology has undoubtedly emerged as an unlikely source of GDP. The hope that more success in this sector can catalyze some sort of economic renaissance across the continent has made knowledge sharing on how to build a valuable company out of products, services or ideas expedient.
The Startup Academy comprises a faculty of seasoned entrepreneurs, subject-matter experts, and founders who are making exploits within the space and capable of grooming budding founders and entrepreneurs.
Startup Academy 2020 begins on October 5. The program is open to founders who are yet to raise funds and the classes are fully virtual.
The Program:Our approach to knowledge sharing and learning is flexible, allowing participants to join in on the virtual sessions from wherever they are. Our models are interactive, allowing the faculty to be more hands on with the participants by using the participants projects as case studies.
This is some sort of pro bono consulting because at the end of the training, participants will have a clear vision on how to approach the next phase of their business journey.
Participants that come out at the top of this program will get the opportunity to pitch to a board of investors to access funding for their businesses.
Benefits:
Pro-bono consulting and mentorship
Funding Opportunities
Networking
Startup incubation
Knowledge and Skill acquisition
The curriculum covers everything from:
Growth and Scale
Delivering an MVP
A guide to navigating investor relations
How to access funding
Talent acquisition and hiring
Building a great company culture
Why You Should Enroll:
Flexible learning structure as the classes are fully virtual
Experienced training faculty
Tailored mentoring from industry experts
Inclusive training model
Fund raising opportunities
Peer to peer learning where founders learn from each other
Access to Incubator and Accelerator programs to help scale your startup
Access to industry-leading founders who will share best practices and startup growth advice
Access to global network of mentors, corporate partners and industry experts
Get more details and apply HERE