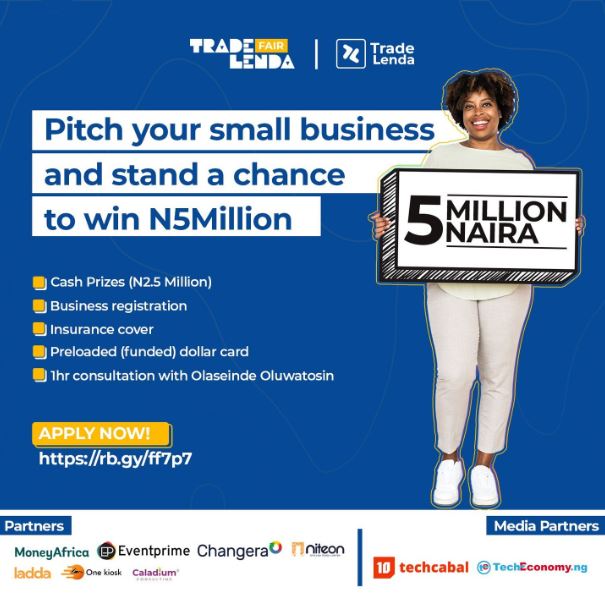 Trade Lenda is a digital bank for the underserved, starting with timely access to credit for MSMEs.
Trade Lenda is calling for applications from MSMEs for the Trade Pitch Small Business Competition Application.
SMEs who apply to attend the Trade Lenda Fair will also have the opportunity to be a part of the Trade Pitch, a pitch competition for SMEs, judged by a panel. Three (3) winners will walk away with cumulative gifts worth N5 Million, including cash, preloaded dollar card, courses to scale their businesses and 1 hour consultation with financial management expert Oluwatosin Olaseinde, on managing their finances properly to grow their business.
Eligibility and Terms:
Eligible pitch applicants are small business owners across retail, agriculture and clean energy.
Applicants can be located anywhere in Nigeria but must be available and willing to pitch in person on August 19, 2023 at the Trade Lenda Fair.
There will be 5 minutes to pitch and 5 minutes to answer judges questions.
The funds are not to be used for starting a business, but rather for an existing business looking to expand.
20 Finalists will be shortlisted.
Apply HERE