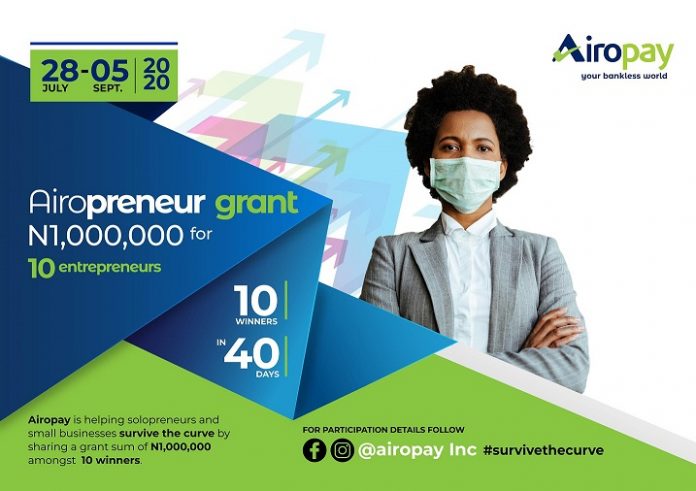 Airopay established in 2013 and licensed by the Central Bank of Nigeria. The company was created to ensure everyone has access to next generation mobile financial services.
Airopay is helping  solopreneurs and small busineses survive the curve by sharing a grant of N1,000,000 among 10 winners.
To participate:
Make a 1minute video pitch of your business or idea, stating how #100.000 will be of help to you.
Visit the Airopay page on Instagram and Facebook to ensure your video pitch gets 50 comments.
Download and register on the Airopay app. Get 20 people to do same and include your number as a referrer.(forward their names and Airopay account numbers to airopreneur@airopay.com )
 Ensure your business or idea is viable.
Click HERE to start