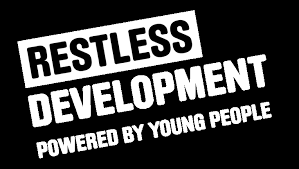 Restless Development, in collaboration with Democracy Moves, has been awarded a grant of 7,500 Euros as part of the Porticus Learning Partnership. The grant aims to support youth-led action research in the areas of Democratic Governance and Civic Engagement. Over the next 18 months, three small-scale sub-grants of 2,500 Euros each will be awarded, with two grants to be allocated in Year 1 implementation and one grant in Year 2.
Objectives: The youth researcher will play a key role in conducting action research and generating youth-led insights on a specific topic related to civic engagement or democratic governance. The research should aim to create new findings and recommendations that can be utilized for advocacy and driving positive change to create new pathways for achieving more just, sustainable and democratic futures. Additionally, the researcher will contribute to the development of insights for donors and partners on how to effectively support youth-led research and facilitate change.
Research Themes:
The following research themes have been identified based on consultations with the Democracy Moves network, learning questions developed with Porticus, and the potential to scale up the research as part of other funded initiatives:
Intergenerational alliances for countering the rise of authoritarianism

Organizing to counter democratic backsliding

Political participation of young people – influence and impact beyond elections

Intersectional youth movements – effective support, gaps, and impactful initiatives

Local threats and opportunities related to digital technologies

Impact (positive/negative) of new media technologies
Submit your research proposal by 16 July 2023.
Click HERE to apply