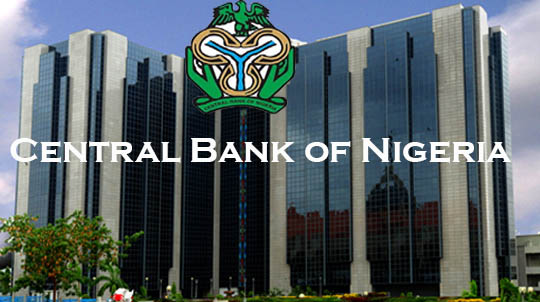 The Central Bank of Nigeria has placed 6,047 Bank Verification Numbers of bank customers under watch list for fraudulent transactions.
The disclosure was made in the CBN Financial Stability June 2022 report released in December 2022.
The report also disclosed that 11,871 BVNs have been watch-listed as deceased persons this year.
The report revealed that the apex bank conducted an assessment of 28 banks and the Nigerian Interbank Settlement System to ascertain compliance with the Regulatory Framework for BVN Operations and Watch-List for the Nigerian Banking Industry in the review period.
It noted that the assessment revealed some infractions and regulatory actions were taken.
The report further noted that there were 2.72 million enrolled in the first half of this year, bringing the total number of enrolled BVNs to 54.65 million.
In the report, it was also stated that the number of BVN-linked accounts was 130.57 million out of 148.46 million active accounts.
The report read in part, "Also, 2,722,518 BVNs were enrolled, bringing total BVN enrolment to 54,651,086, reflecting an increase of 5.24 per cent over 51,928,568 enrolments at end-December 2021.
"The number of accounts linked with BVNs was 130,569,656 out of 148,462,947 active customer accounts, while the number of watch-listed BVNs associated with fraud and deceased persons stood at 6,047 and 11,871, respectively."
Based on the report, the total number of watch-listed BVNs for fraud rose by 13.09 per cent from 5,347 in December 2021 to 6,047 in June 2022.
it had been reported recently that four Nigerian deposit money banks lost a total of N1.77bn to fraudulent activities involving the banks' employees and consumers in 2021.
This was contained in the 2021 financial statements of the banks, which included Access Bank Plc, Guaranty Trust Bank Plc, First Monument City Bank, and Wema Bank.
According to their financial statements, WEMA and GTB incurred the biggest losses as a result of fraud within the period under review, as they lost N670.73 and N511.9m respectively.
For Wema Bank, the cost of fraud rose by N27.46m, year on year, as the loss incurred in 2020 was N643.277.
In the case of GTB, the fraud losses almost tripled in 2021. At N511.9m, the losses the bank incurred due to fraudulent activities rose by N337.5m from N174.40m recorded in 2020.
GTB also disclosed that it recorded 15,204 cases of fraud and forgeries in 2021 involving N1.2bn.
Access Bank revealed that while it lost N502m to fraud in 2021, third parties lost about N1.98bn.
The bank also said that it recorded a total of 17,697 cases of fraud in 2021, majorly comprising electronic fraud/USSD (17,911), cash theft/ suppression/pilferage/dry posting (33), fraudulent transfer/withdrawals/reactivation of account (16), and armed robbery (6).
During the review period, FCMB's losses as a result of fraud climbed from N59.03m to N89.8m.