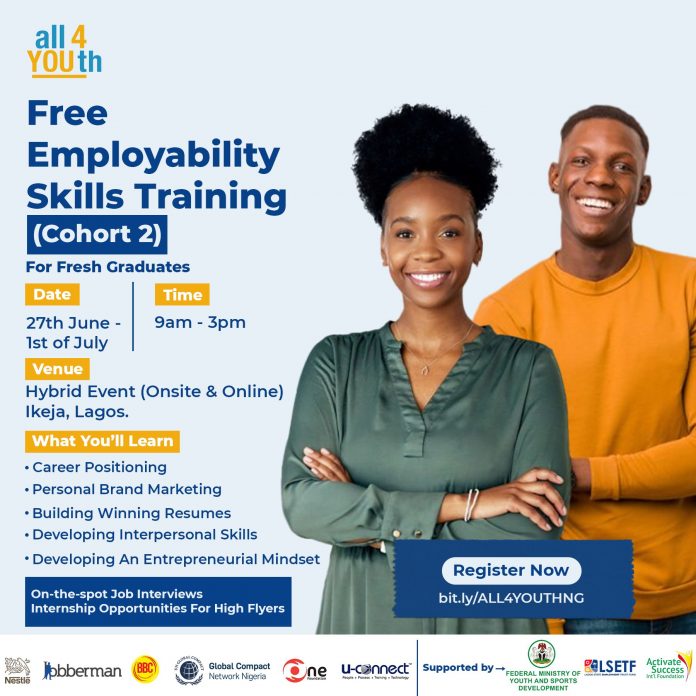 Are you a fresh graduate? This is your chance to make your grand entrance into the labour market, armed with the relevant skills you need to secure a top job!
The second cohort of the Alliance for Youth Nigeria – Employability Skills Training is open to interested candidates. The training, which will take a hybrid structure (virtual participation + physical participation in Lagos), will hold from the 27th of June to the 1st of July 2022.
The training is designed to empower you with the skills you need to be employable. It will also feature on-the-spot job interviews and internship opportunities.
Click here to register: http://bit.ly/ALL4YOUTHNG