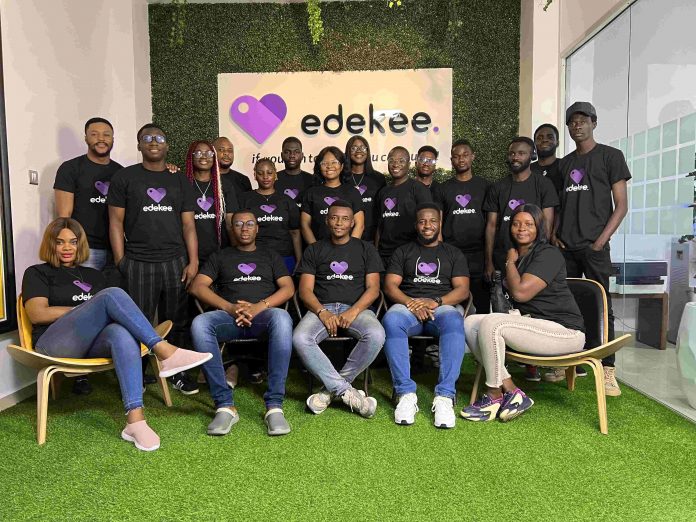 Edekee's mission is to connect people to products.
Edekee's mission is to connect people to products. It was founded by Paul Onaodowan, CEO, and Mavino Michael, CTO. Business owners, manufacturers, and content creators can use the company's video streaming and tagging services to tag brand items and services in videos.
The startup ensures this connection by offering businesses with brand awareness and engagement by developing a tool for product and service identification in a phygital (physical plus digital) space that includes seamless e-commerce access; this is their unique value proposition.
The Ad-Tech startup recently acquired $300,000 in pre-seed funding from Tekedia Capital, which has aided with the launching of the MVP version for both Android and iOS, as well as its APIs to third-party companies.
Edekee has also applied for patents for its groundbreaking video-tagging system.
BENEFITS
Boundaryless Commerce: This makes it possible to connect your products to videos across the web in video streaming platforms, and allows customers get access to brand products and services on videos using their API.
For Manufacturers: Edekee gives customers Direct Access to you, your products and services on video across the web.
For Content Creators: The Edekee app can make you VISUALLY INDISPENSABLE as a content creator. You can bring your creative ideas into reality through your videos, earn money for your creativity and also get a brand endorsement.
Businesses: This product can be your personal SALES MACHINE to help you sell at ease. Having a visual shop on Edekee gives your business access to a global customer base, this service helps you showcase and get your products automatically tagged and purchasable on videos.
Logistics: Logistics companies can use Edekee by making their services available to customers who will need the products purchased from vendors on the platform delivered to them.
With Edekee, regardless of the product or service of interest, while watching a video, every pixel is given meaning.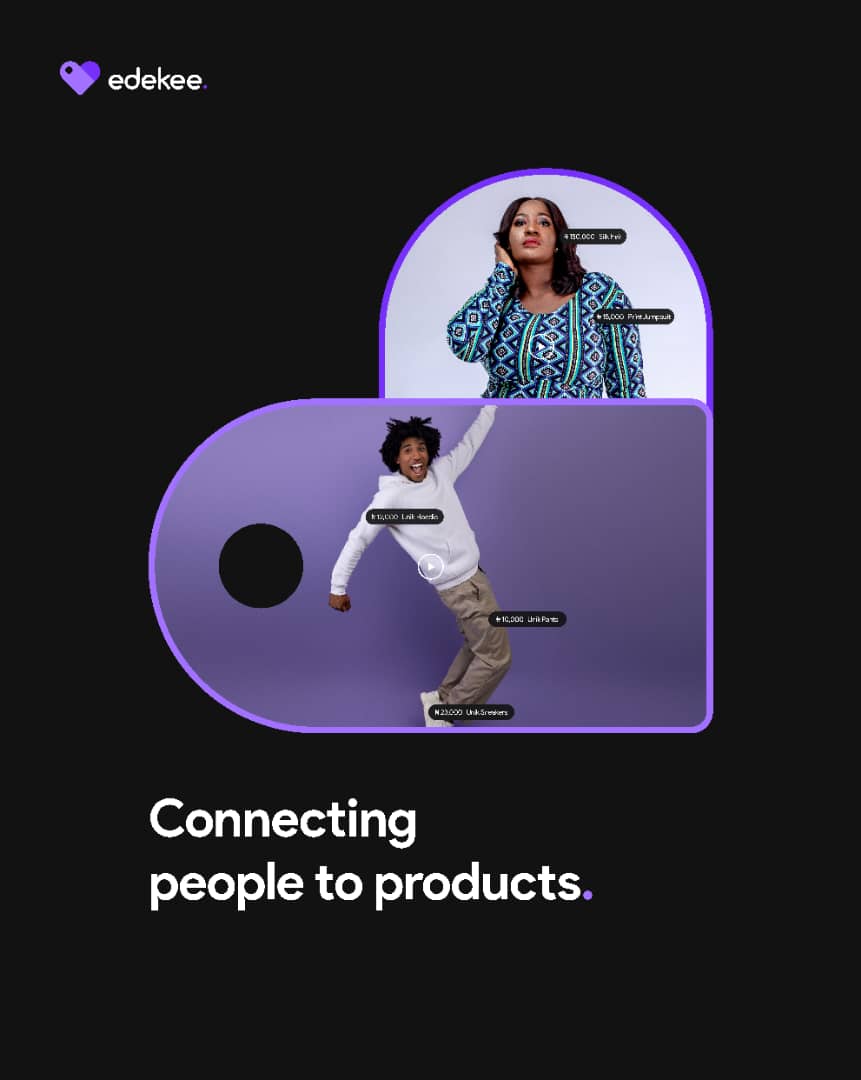 To use its technology, the company is now in talks with a number of major companies in the African video streaming and e-commerce markets.
Edekee is also working on a number of initiatives, including Project Msingi, the company's first and most important project, which is currently being phased out.
The business has succeeded in establishing a video streaming software that is a digital vending machine that allows users to identify and purchase things they see and enjoy while watching movies using Project Msingi, which targets the Video Commerce market.
Licenses for associated APIs are also available for third-party contexts.
Edekee intends to expand across Africa and is looking for industry partners to help it exploit its crucial and strategic video tagging technology.
Edekee's long-term goals include leveraging the potential of AI, RFID, and IoT technologies to not only become a big player in the advertising and IT industries, but also to continue to set the pace for the future.
Edekee will officially launch its Video Streaming App and exhibit its product and services at the next IOT West Africa conference and expo on the 21st-23rd of June in Lagos, Nigeria, in accordance with this plan.
Edekee intends to use its intellectual property to develop unique solutions for phygitically boundary-less product and service recognition, as well as the e-commerce access that goes with it.