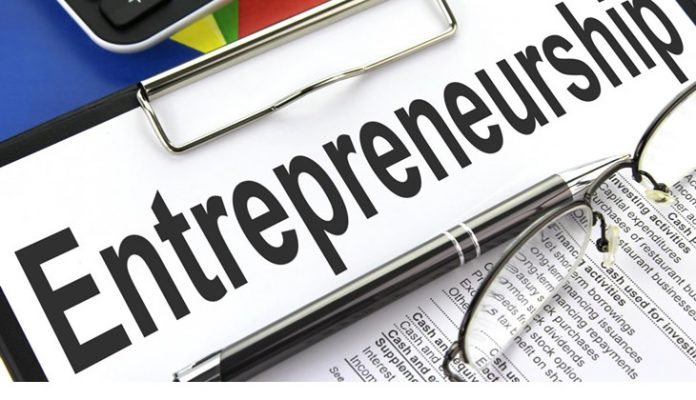 A recent roadshow spanning three South Western states – Lagos, Oyo, and Ogun – has celebrated and supported the aspirations of twenty young entrepreneurs In a boost to the Micro, Small, and Medium Enterprises (MSME) landscape. The initiative, spearheaded by Dr. Dipo Awojide, a renowned Strategy, Change, and Organisational Development Consultant, aims to cultivate entrepreneurial knowledge, skills, and confidence among emerging business owners and those striving to expand their existing ventures.
The MSME Roadshow, driven by a mission to foster entrepreneurship, stimulate MSME growth, and fuel youth employment, is a concerted effort to address critical gaps in the startup ecosystem across the region. By championing the cause of young entrepreneurs, this initiative aspires to contribute significantly to the sustained economic and social development of Nigeria.
Dr. Adebola Akindele, the Group Managing Director of Courteville Plc, generously donated N100,000 each to twenty deserving young entrepreneurs, effectively providing them with a financial boost to fortify their small business enterprises. The tangible support comes as a testament to the growing recognition of MSMEs as pivotal drivers of economic vitality and progress within the nation.
The roadshow's spotlight shone on a lineup of distinguished speakers, including Dr. Adebola Akindele himself, Afolabi Imoukhuede, the Lead of MCS Consulting, Victor Afolabi, the Founder of Eko Innovation, Ajayi Oluwatobi, Founder of Nord Motors, and Ireayomide Oladunjoye, among others. Their insights, stories, and advice provided invaluable inspiration and guidance to the attending entrepreneurs, carving a path for them to navigate the challenges and opportunities in the dynamic world of business.
As the nation places increasing emphasis on the role of MSMEs in fostering economic resilience, these efforts to empower young entrepreneurs not only offer immediate support but also lay the foundation for a more robust and diversified economy. With the convergence of entrepreneurship, financial assistance, and mentorship, the South Western MSME Roadshow marks a pivotal step towards realizing the full potential of Nigeria's burgeoning startup ecosystem.