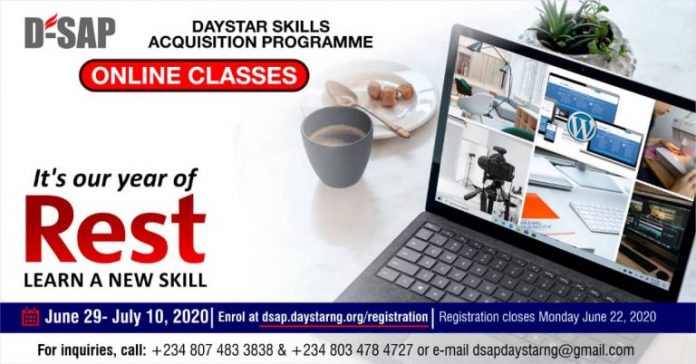 Daystar Christian Centre has announced the maiden edition of its online/virtual diet of the Daystar Skill Acquisition Program (D-SAP).
The program will commence on June 29, 2020 and end on July10, 2020 with all classes taking place virtually.
Courses available for this edition are Fashion design, Graphics design, Interior design, Photography, Video editing and Website design.
According to a statement made available by D-SAP, everything is being done to ensure that the registration experience is as seamless as possible.
"In view of the above, please note that this diet is strictly for individuals with functional computer systems and internet-enabled mobile phones. Intending participants must have unrestricted internet access to enable them to fully participate and engage in this edition of our skills acquisition program. This is because all class trainings, discussions, assignments/projects and certifications will be conducted online". The statement reads.
Applicants are expected to select your desired courses to find out more information about the course. Applicants can only apply to attend ONE of the listed skills as the training for all the available courses will be taking place simultaneously.
D-SAP has trained and graduated over 12,000 individuals, many of whom are running profiting business, since it was established in 2009. D-SAP aims to discover, develop and release a new generation of financial role model entrepreneurs through basic specialized hands-on skills training who will genuinely create wealth through ethically run businesses. It is one of the foremost and highly respected skills acquisition centres in Nigeria
Register for the program HERE