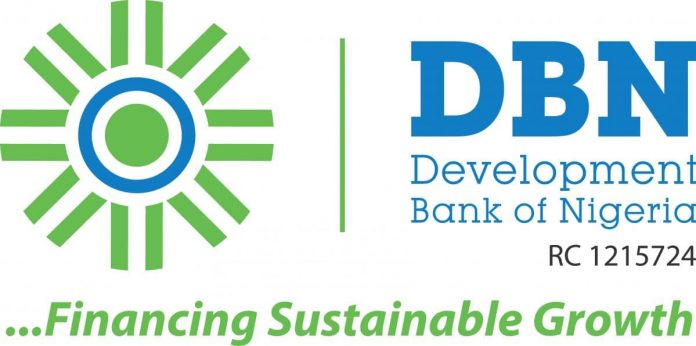 The Development Bank of Nigeria (DBN) has taken a bold step towards bolstering the growth of Micro, Small, and Medium Enterprises (MSMEs) by announcing its plan to issue a N23bn 5-year bond. This move comes as part of the N100bn medium-term notes (MTN) program, aimed at providing crucial funding to empower MSMEs across the country. The DBN has long been dedicated to alleviating the financing constraints faced by MSMEs, and this initiative marks another milestone in its mission to support their growth and sustainability.
The DBN's core mission revolves around providing financing, partial credit guarantees, and technical assistance to eligible financial intermediaries, all while adhering to market-conforming and financially sustainable principles. Previously, the DBN had successfully mobilized capital from international development partners to fund its endeavors. However, the bank has now decided to tap into the domestic market, even in the face of a high-interest rate environment, to accelerate its impact on the local MSME ecosystem.
The issuance of the N23bn 5-year bond will be managed by DLM Advisory, who will serve as the leading Issuing House, in collaboration with Standard Chartered Bank and other lending institutions like Access Bank, Zenith Bank, FCMB, and more.
The funds raised through this bond initiative will be disbursed as loans to MSMEs, allowing them to scale up their operations and invest in their future growth. Unlike traditional funding practices, where equity investments are exchanged without any repayment obligations, the DBN's approach ensures that the loans are repaid in line with approved term sheets. While the current economic climate may pose mild challenges to MSMEs' performance, the DBN remains committed to fostering an environment that encourages repayment and supports long-term success for these vital enterprises.
Market analysts are optimistic about the issuance, projecting that it will witness significant subscriptions due to the abundance of domestic liquidity. Credit Rating Agency, a subsidiary of Moody's, has granted the Issue a rating, affirming its confidence in the DBN's creditworthiness and the bond's attractiveness to investors.
President of the Development Bank of Nigeria, in a statement, expressed his enthusiasm for the bond initiative and its potential impact on the Nigerian MSME landscape. He underscored the bank's unwavering commitment to empowering MSMEs and driving sustainable economic growth across the nation.
With the support of this N23bn 5-year bond, the DBN seeks to create a robust and thriving ecosystem for MSMEs, driving job creation, innovation, and economic prosperity for all. As the nation's small businesses flourish, Nigeria inches closer to achieving its development goals and building a stronger, more inclusive economy.