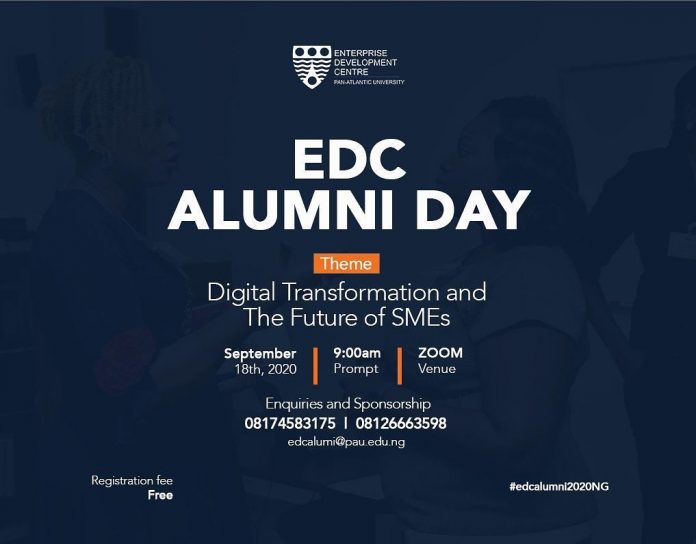 The 2020 Enterprise Development Centre (EDC) Alumni Day is themed 'Digital Transformation & the Future for SMEs'.
The alumni day is a great platform to learn, discover and connect with renowned EDC alumni members, SMEs and various stakeholders to discuss major challenges and opportunities for SMEs.
The event will take place on September 18, 2020 at 10 am on Zoom.
Register HERE for the event