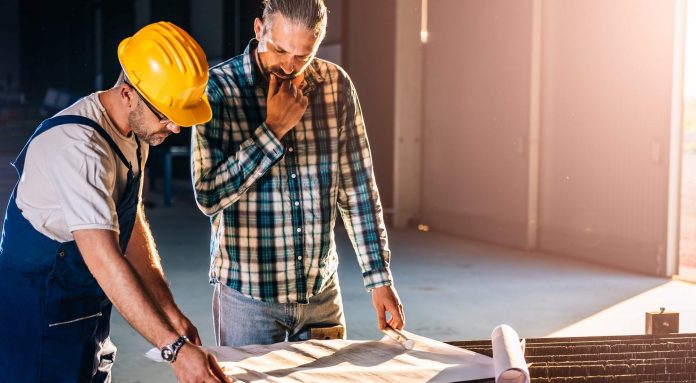 In a bid to usher Nigeria's construction industry into a new era of technological advancement, engineers are rallying for targeted funding support aimed at enhancing the capacity of construction companies. The call was made by David Omoya, the Managing Director of Dromo International Company Limited, during the prestigious 2023 Distinguished Engineer Lecture orchestrated by the Nigerian Society of Engineers (NSE), Akure branch. Omoya also underscored the urgency for the Federal Government to stabilize the national currency and mitigate inflation to invigorate the sector.
Addressing the Challenges of Modernization, Omoya articulated the imperative for the sector to secure substantial funding and investment in cutting-edge machinery, including bulldozers, excavators, graders, rollers, and more, all of which command significant financial outlays. Bemoaning the multifaceted challenges confronting industry entrepreneurs, he cited the scarcity of capital, proficient workforce, and requisite machinery as primary concerns.
He lamented the staggering surge in construction material and machinery costs, citing the example of construction trucks that have skyrocketed from N10 million a decade ago to approximately N52 million today.
Amidst the financial constraints faced by contractors due to high-interest rates, Omoya fervently called upon both governmental bodies and financial institutions, including the Bank of Industry (BoI), to extend loans at single-digit interest rates to construction industry entrepreneurs. "The current 27 percent interest rates make it unfeasible for contractors to access funding from commercial banks," he emphasized.
Furthermore, he underscored the pivotal need for competent personnel encompassing surveyors, operators, and drivers, essential for executing road projects, and urged these professionals to adopt innovative technologies as integral components of their business operations. "This opens avenues for enhancement and offers entrepreneurs a substantial platform for elevating their performance," he added.
Delving into the lecture's theme, "Nigerian Transportation System and Place of Entrepreneurs in Development of the Construction Industry," Omoya underscored the importance of government investment in diverse transportation modes to alleviate the burden on road infrastructure and ensure its longevity. He advocated for the optimization of Nigeria's water transportation system by harnessing cost-effective and efficient boat-based transport. Highlighting the repercussions of road-centric vehicular importation, he stressed that diversifying transportation would relieve pressure on foreign exchange.
Stephen Bolawole, Chairman of NSE Akure branch, articulated the society's commitment to driving engineering education, research, and practice advancement across all dimensions. The lecture platform was envisioned as a catalyst to augment the transportation system's evolution and secure favorable prospects for entrepreneurs in the construction sector.
The resounding appeal for specialized funding resonates as a clarion call to propel Nigeria's construction industry into a futuristic landscape, powered by innovation and resilience.