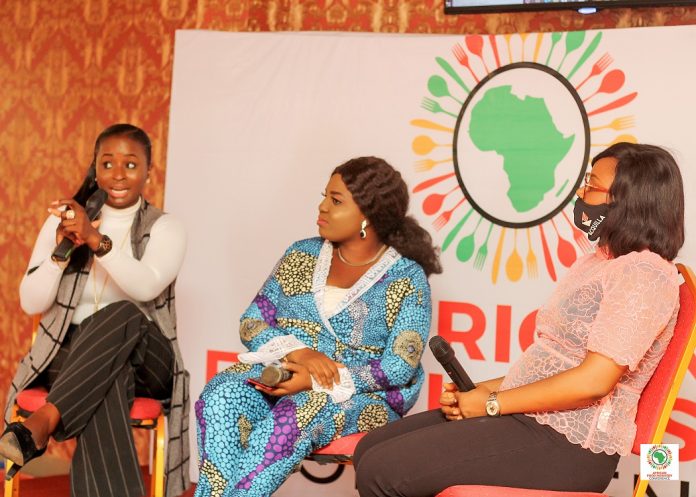 The first African food industry conference was held on March 20-21, 2021. The conference brought together food professionals across the African continent to position African food industry for global dominance.
The speakers at the hybrid (online and offsite) event included : Amadouu Chico Cissocko  ( Chico's Innovation and Solution ,Kenya) , Bimpe  Ajibola (  CEO Food Business Acceleration Hub, Nigeria), Ambassador Comfort Ekpe (Aquailla Solutions Limited, Nigeria), Nneka Adesanya ( Souper Dishes ,Nigeria), Bolanle Popoola (Chow Media,Nigeria), Toyin Banjo (Ideation Hub Africa, Nigeria) and Ronke Aderinoye ( Agric hub Nigeria,Nigeria) .
The speakers spoke extensively on the theme of the conference '' African Food Industry in the Tipping Point Generation'': Challenges and Opportunities Untapped.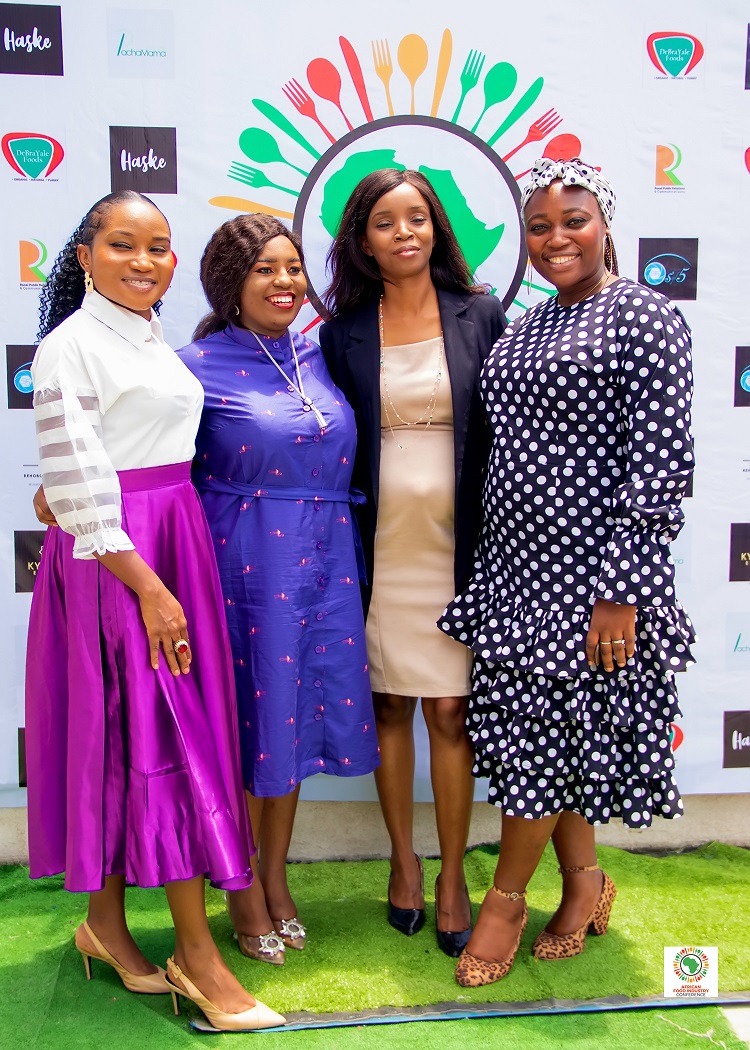 Adebambo Gbesan, the convener of the conference mentioned that in order to for the food industry  in Africa to be relevant and dominant, all food professionals must come together, regardless of the fields they play in, to make policies ,network, discuss and proffer solutions to challenges within the food and agricultural ecosystem.
Amadou Chico Cissocko stated that there are so many untapped opportunities within the agricultural ecosystem and there is need for collaborations between food professionals across Africa to reach and make use of this untapped opportunities.
Ambassador Comfort Ekpe also added that there is a need for quality food safety assurance, not only for food professionals in the food processing and services sector, but across the food valve chain up to the uneducated farmer in the villages.
Ozioma Alagba, a participant at the conference stated that the conference was an eye opener for her as a food industry professional and beyond the insights gotten from the conference she was able to network with other professionals in the industry. In her words "This is such a timely and super insightful conference and l have the areas l need to work on from this conference".
The conversations from the conference would still be ongoing as the African Food Professional Hub has emanated from the conference. This hub would house food professionals across Africa.