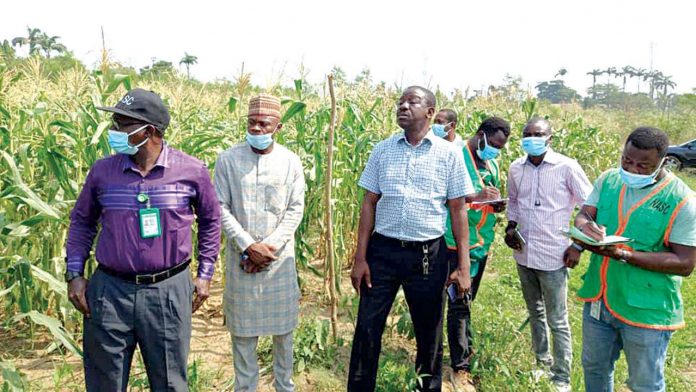 The Federal Government of Nigeria is set to revolutionize the agricultural landscape with an ambitious plan to establish satellite seed testing laboratories across all 36 states. This strategic move aims to empower farmers with access to premium and certified seeds, with the ultimate goal of significantly increasing agricultural yields and bolstering the economy.
Bulus Sule, the Director of Seeds Inspectorate at the National Agricultural Seeds Council, shared this groundbreaking initiative during a sensitization workshop for stakeholders in the South-West region. With the collaboration of the Federal Ministry of Agriculture and Rural Development, the government is unwavering in its commitment to transforming the agricultural sector by equipping Nigerian farmers with quality seeds that promise abundant harvests and substantial earnings.
Speaking from Ado Ekiti, Sule highlighted the pivotal role that certified seeds play in enhancing agricultural productivity. "Farmers all over the country have to use certified seeds," he emphasized. The use of certified, high-quality seeds can lead to a remarkable 60% increase in production per hectare. When coupled with other essential inputs, this enhancement could potentially lead to a doubling of yield. "This is boosting the yield per hectare. This is what the council has achieved over time," Sule noted.
The establishment of satellite seed testing laboratories in every state holds the promise of transforming farming practices across the nation. These laboratories will bring seed testing facilities closer to farmers, ensuring that even those in remote hinterlands have convenient
access. This access translates to confidence that the seeds they plant meet high-quality standards, thus setting the stage for bountiful harvests. "Once agricultural production improves, then automatically, the economy will jack up," Sule affirmed.
Highlighting the broader economic implications, Sule emphasized that such a move could potentially lead to a remarkable improvement in the nation's gross domestic product (GDP). The anticipated surge in agricultural GDP could mark a pivotal turning point for Nigeria's economy. "We believe that the economy of Nigeria in terms of GDP in agriculture will double or triple in no distant time," Sule predicted.
He went on to share the remarkable growth trajectory of seed production agencies accredited by the council. From a mere 74 agencies in 2012, the numbers have surged to over 314 seed companies actively engaged in production. This exponential growth is a testament to the transformative potential of concerted efforts aimed at enhancing the agricultural sector's efficiency and productivity.