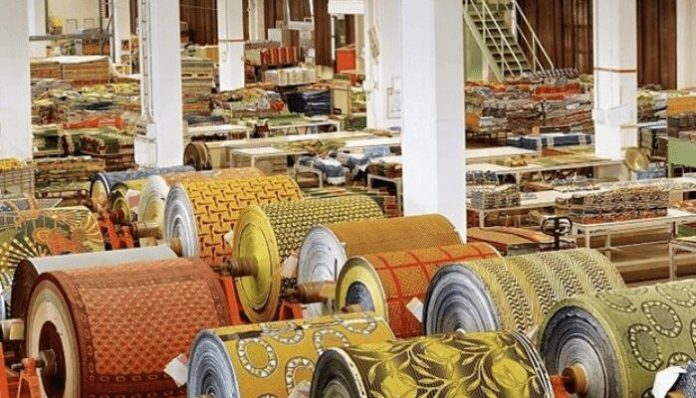 Nigeria's once-vibrant textile sector is making a fervent appeal to the Federal Government for a specialized grant aimed at revitalizing the country's nearly extinct textile industries. The dire situation has led to severe economic consequences, with over 30 textile companies having ceased operations, resulting in billions of naira losses and a significant decline in job opportunities.
The collapse of these textile giants has sent shockwaves across the economy, leaving more than 60,000 workers unemployed and causing a ripple effect that has impacted auxiliary businesses such as suppliers, distributors, and transporters. In the wake of these losses, industry insiders are urging the government to take decisive action to prevent further decay.
Otuekong Sunny Jackson Udoh, the pioneering President of the Carpet Manufacturers Association of Nigeria, voiced these concerns during a statement in Calabar. He underlined that homegrown textile manufacturers like Jackson Devos and Aswani have fallen by the wayside, attributing this downfall to factors like leadership struggles and the distractions of political movements like NADECO. Additionally, he highlighted the alarming trend of foreign ownership of the remaining surviving textile companies, which has led to capital flight.
Chief Udoh emphasized that reviving the textile industry is pivotal to the nation's economic growth. He called on the government to proactively support and revive these industries, labeling them as the backbone of the economy. This call for intervention is particularly crucial as the Bola Ahmed Tinubu administration shows increasing interest in rejuvenating the manufacturing sector.
The significance of a robust private sector, including small-scale industries, cannot be understated when it comes to creating sustainable employment opportunities. Countries that rely heavily on imports for consumer products often face economic instability due to inherent deficiencies and market forces. Nigeria, too, grapples with this challenge, serving as a dumping ground for foreign goods while its local manufacturing remains undernourished.
The struggles of Jackson Devos, a once-respected manufacturing powerhouse in Nigeria, serve as a poignant example of the industry's plight. Despite achieving remarkable success with its Crown Carpet brand, the company faced a devastating blow when its operations were disrupted by the alleged actions of the Nigeria Deposit Insurance Corporation (NDIC). The subsequent political upheavals during the military regime of Gen Sani Abacha further exacerbated the situation, causing irreparable damage.
Unfavorable policies and volatile exchange rates have also played a role in the sector's downfall, making it nearly impossible to import essential raw materials for production. While Jackson Devos managed to survive the tumultuous period, many others were not as fortunate, leaving behind a trail of economic hardship and a fragmented textile landscape.