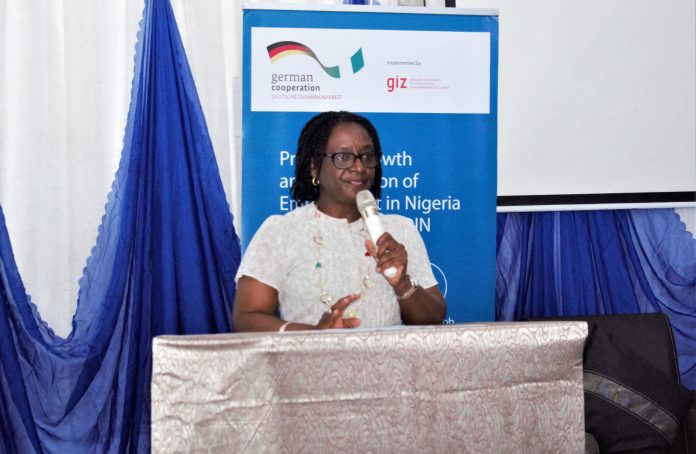 The Deutsche Gesellschaft für Internationale Zusammenarbeit (GIZ) has conducted a two-day workshop in Benin City, Edo State, empowering 97 female entrepreneurs on leveraging information and communications technology (ICT) and e-commerce tools to create wealth and employment opportunities. The workshop, organized under the theme "Promoting Gender Inclusivity in E-commerce/ICT Value Chain," was part of GIZ's Pro-Poor Growth and Promotion of Employment Programme (SEDIN) and Digital Transformation Centre Nigeria (DTC) initiatives. GIZ, a German development agency, co-funded the programs with the German Federal Ministry for Economic Cooperation and Development and the European Union (EU).
The workshop aimed to deepen gender inclusivity in Edo State and across Nigeria by facilitating local economic development, strengthening value chains, fostering economic literacy, entrepreneurship, and MSME development, and supporting digital transformation in the economy and society. Sina Uti-Waziri, Team Leader of GIZ Local Economic Development, emphasized the importance of empowering women in the technological ecosystem, citing a study by the McKinsey Global Institute that highlighted the potential economic impact of increasing women's equality. The workshop targeted female CEOs of tech-based MSMEs, ICT/e-commerce clusters, and small business owners, providing capacity-building training to bridge the digital gender gap and enhance income and employment opportunities for women-led tech companies.
Abieyuwa Naps, Permanent Secretary of the Edo State Ministry of Digital Economy, Science, and Technology, highlighted the objectives of the workshop, including leadership development, capacity-building, and improving employment prospects for young women in the digital transformation landscape. The workshop also aimed to establish a female mentorship network, raise awareness, and provide technical support to improve the business environment for MSMEs, cooperatives, and entrepreneurship. The expected outcomes of the workshop encompassed increased women's participation in ICT-based activities, mainstreaming gender inclusiveness in future programs and policies, expanded digital learning opportunities, improved income and reduced unemployment for individuals and MSMEs, and an overall enhancement of the local business environment.