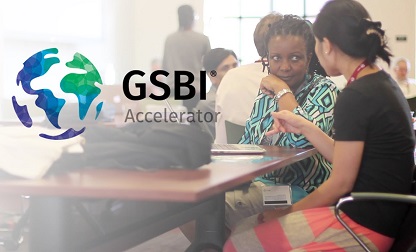 Miller Center is seeking for tech-enabled enterprises that address nutrition and food security and/or regenerative environmental systems in the agri-food sphere to be part of the GSBI Food Systems accelerator will launch in September 2020. Such enterprises can interact with any part of the agri-food value chain from seeds and inputs to processing, distribution and retail, including innovations along the full chain like financing and traceability.
Applications are due June 12, 2020 and finalists will be  notified week of July 24, 2020. GSBI Online accelerator program commences September 8, 2020 and the  program will be completed on  February 2021 at Sankalp Africa Summit in Nairobi.
Miller delivers world-class accelerator programs that connect global social enterprise leaders with Silicon Valley business executives to develop more sustainable, scalable market-based solutions to the problems of those living in poverty around the world.
Find more information HERE
Apply HERE