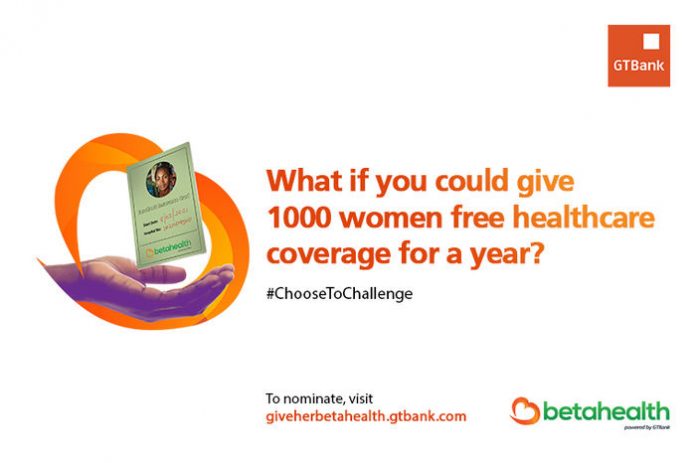 As a way of honoring women on the occasion of the International Women's Day,  GTBank has called on people across Nigeria to nominate 1,000 women to benefit from free access to Beta Health coverage for a year.
A statement from the bank reads "Tell us about a self-employed woman in the informal sector who you think needs free healthcare coverage for a year. It could be your favourite trader at the popular market near you, that hardworking woman who sells food just by the roadside or the artisan you love to patronize".
Beta Health provides coverage for basic and essential healthcare needs such as general consultations, treatment for malaria and infections, antenatal care, amongst others, in hospitals nationwide.
Beta Health offers:
Full access to more than 1000 hospitals across Nigeria (see full list here)
Comprehensive antenatal care for pregnant women at any Beta Health registered medical centre
4 hospital care/treatment and consultations for malaria and other infections
Immunization for children under 5 – Measles, BCG, Polio & Hepatitis
Health cover for accidents & other medical emergencies
Life insurance coverage, payable to the customer's family upon permanent disability or death.
Click HERE to nominate
Read more about Beta Health HERE