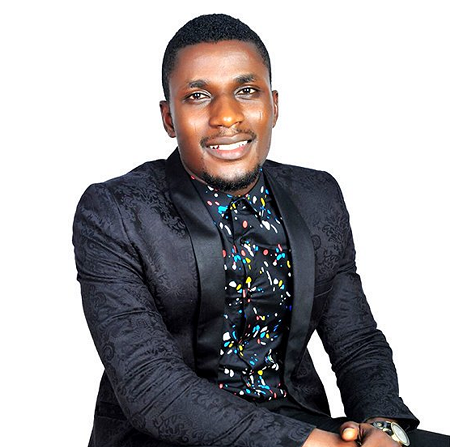 Zion Oshiobugie also known as the academic mentor is a professional career expert, Tony Elumelu Alumni, Tedx Speaker, motivational speaker, anti-drug abuse campaigner, on-air personality, established entrepreneur and a life coach with a dream to help over 20 million Orphans and Vulnerable African Children become problem solvers. A certified Alumnus of the Daystar leadership Academy, Zion is the founder of the Clever Minds Educational foundation which is dedicated to education, mentorship, capacity building, life skills development and vocational training for Orphans, Vulnerable and Underprivileged Children in Delta state, Nigeria.
One of the hallmarks of great entrepreneurs is their ability to sustain their vision and remain resolute even in the midst of setbacks until success comes.
The above best describes the life of Zion Oshiobugie who at one-time in his life got sacked by his employer, searched endlessly for another job but took up menial jobs to survive.  Today, he has evolved from setback, to become a success story.
Zion Oshiobugie, a serial entrepreneur, is the founder of Clever Minds Integrated Services, a consultancy firm in started in 2017 in Delta State offering training and educational services.
His dream in the next 20years he says is to provide free education to at least 20million vulnerable children in Africa starting from Nigeria, his motherland.
Oshiobugie, narrating how it all started, says he was born in Kaduna State, Nigeria, to a middle-class family and as the second of five children he lived a reasonably simple and content life until things changed.
He says whilst growing up, his father lost his job back then and living became progressively hard, especially in light of the constant religious and political crisis that bedeviled Kaduna State. He explained that his family had to move to Warri in Delta State and his mother became a petty trader and each of his siblings took up menial jobs to survive.
He narrated further that he was not ashamed to carry cement blocks and assisted his mother to hawk plantain. He eventually became a houseboy for a distant relative. It was during this period he made the resolve to become successful.
The graduate of electrical engineering, who is a school proprietor  school and branded himself as a social Edupreneur  explained that his love for education dates back to 2010 whilst working as a school teacher.
"I first conceived the idea of starting a school in 2010 while working as a teacher in a private Secondary School in Warri. I noticed the lack of quality education in the riverine and poor communities in the Niger Delta. I was moved to tears and got stirred up to start a school that would provide the right facilities. However, I could not immediately implement my idea to start a school because of lack of funds. Not too long, I lost my job as a teacher. It was suicidal for me because I felt all hope was lost. I looked at the job and typical of people in paid employment, I saw it as my only source of livelyhood. I was depressed and frustrated."
Interestingly for him, in 2014 he got another job offer as an On-Air Personality in a radio station but that would not last for long as his desire to solve a problem in the education sector hunted him.
In 2017, Oshiobugie voluntarily exited his radio job to found Cleverminds Nursery and Primary School to cater to needs of orphans and the vulnerable.
"I opened my school in Edjeba community of Warri, a poor community in Delta state, offering quality education for a very cheap amount and free for orphans.
The vision is to make education affordable for low income families where they'll access free Nursery and  primary school. Today we are up and running with more than 167 pupils."
The Cleverminds founder says his goal is to educate over 20 million children in the next 20 years and to use education as a tool to end poverty and joblessness.
Today, the Tony Elumelu foundation and Young Africa Leadership Initiative (YALI) alumnus, says he understands that life challenges are surmountable. He advises that one must be are armed with the right information and surround himself with the right mentors.
"I learnt that things happen in life and it's just life we have to deal with it. I also learnt to respect my parents because when these things happened to me, I lost everything except the love of my parents and the mercy of God. I have failed at other little things but I have succeeded in more things."
The Cleverminds founder has for his hardwork and contribution to the educational sector received several awards and recognition amongst them are  the Pace Awards for Mentoring and Educational development, by the Delta State Ministry of Education, The Governor of Delta State and as Glazia person of the year (2017) alongside other top players in the industry, his transformational work in the educational sector has also been recognized by the Economic and Financial Crimes Commission (EFCC).
On his advice to budding entrepreneurs, the academic mentor says:  "Be a problem solver not a job seeker;  think of a problem you can solve that can help millions of people and you will definitely become rich. Gone are the days where you graduate from school and get a readymade job, it's now the turn of entrepreneurs and problem solvers."