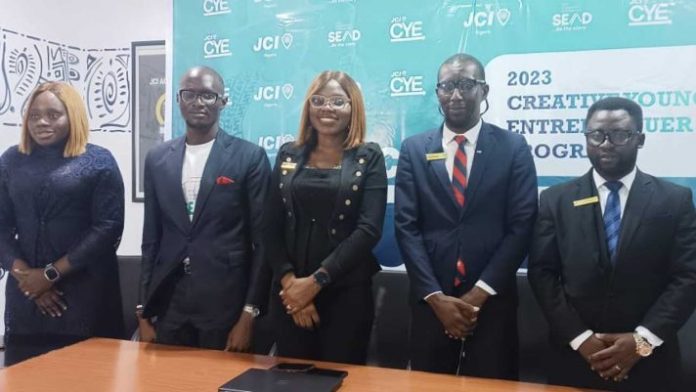 The Junior Chamber International has said it is expecting at least 100,000 participants nationwide in its young 2023 Creative Young Entrepreneur (CYE) programme.
Speaking yesterday in Lagos, the programme's chairperson, Tricia Inalu, explained that the project is an international competition to motivate, promote and inspire enterprising young leaders to create innovative businesses and jobs.
She said the contest affords young entrepreneurs the opportunity to showcase their running businesses, while offering participants access to insights and $15,000 cash prize.
Inalu noted that CYE challenges young entrepreneurs to critically and creatively think by requiring them to provide in-depth business models, marketing positioning and strategic goals on how their ventures would begin to make profits and become sustainable.
According to the chairperson, every participant will gain from the experience, receive guidance and criticism from seasoned investors, and have access to the JCI global entrepreneur masterclass regardless of ranking.
According to her, organizations must have been in operation for at least three months in order to participate. Participants must also submit a solid business plan, have excellent presentation skills, and be able to clearly state their objectives.
Inalu requested partnerships with both commercial and public organizations to empower more young entrepreneurs, stating that applications are currently open on the JCI website.
According to Gafar Odubote, executive vice president of JCI Southwest, the focus should be on young entrepreneurs who can create enterprises and innovative ideas to close the gap because of the country's weak economy and slow Gross Domestic Product (GDP).
He expressed belief that the CYE platform would enable young people explore and put their business ideas together to attract global investors.
Also, Executive Vice President, JCI South-South/Southeast, Oluwatosin Ligali, said the programmme would engage entrepreneurs in both rural and urban areas of the country, adding that there are businesses that have not been showcased to the world.
He said besides the incentives, there would be lots of training for these young people, just as he added that JCI is expecting over 100,000 participants nationwide.