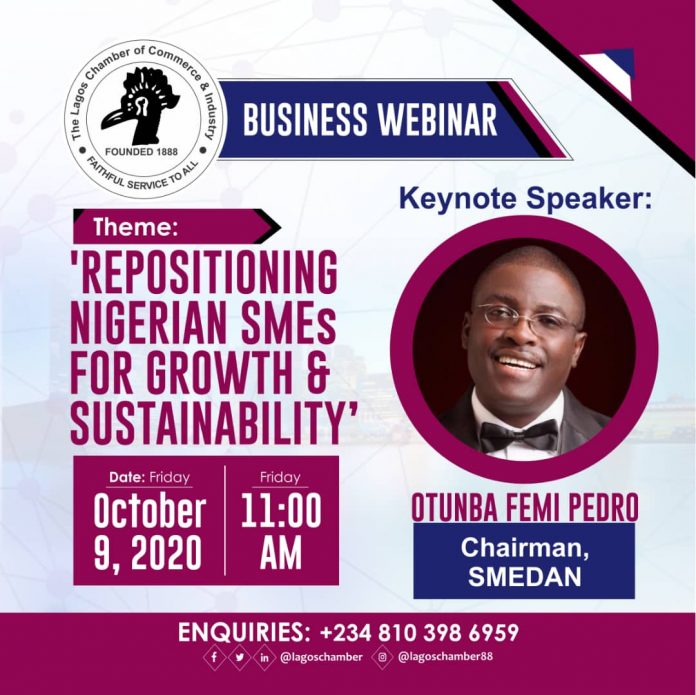 The Lagos Chamber of Commerce and Industry will be holding a webinar themed " Repositioning Nigerian SMEs For Growth and Sustainability"  on Friday, October 9,at 11am.
The Keynote speaker at the event is Otunba Femi Pedro, Chairman of the board of Small and Medium Enterprise Development Agency of Nigeria ( SMEDAN).
The Lagos Chamber of Commerce and Industry was established for the promotion and protection of Trade and Industry and to represent and express the opinion of the business community on matters affecting trade and industry in the city of Lagos, the Lagos Port Complex, Lagos State and where applicable, the whole Federation.It is a non-profit making organisation and its income and property are applied solely for the promotion of its objectives.
Click HERE to register for the webinar.