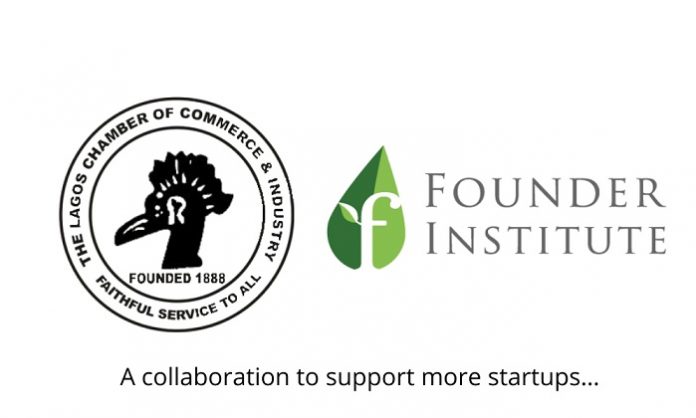 FI Lagos creates the Lagos Chamber of Commerce Fellowship 
Sub-Saharan Africa's second oldest Chamber of Commerce and West Africa's foremost and esteemed Chamber of Commerce, the Lagos Chamber of Commerce & Industry (LCCI), today announces a collaboration with the world's largest pre-seed accelerator program, The Founder Institute.  This partnership will see the berthing of new technology companies trying to solve some of the biggest problems confronting our country today.
LCCI has, since its inception in 1888, played a pivotal role in the economic growth of Lagos State and Nigeria. With over 2000 active members, LCCI is a critical stakeholder in the post-pandemic economic plans and activities designed to reposition the private sector. According to the President of the LCCI, Mrs Toki Mabogunje, "there is no better time than now to give impetus to tech driven innovations and creativity to boost efficiency and productivity among firms across sectors.  Leveraging technology would make a whole lot of difference at both micro and macro levels in our economy.  The LCCI is really excited to be part of this initiative"
Founder Institute has supported the launch of over 4,300 companies in 75 countries, and since last year, has launched 40 new tech companies across two cohorts in Lagos. Based in Silicon Valley and with chapters across the world, FI's mission is to empower communities of talented and motivated people to build impactful technology companies worldwide.
The blend of legacy and tech businesses makes the LCCI-FI collaboration unique, as it opens up opportunities for tech startups in Lagos to add immense value to the real economy through solutions to deep-rooted challenges in sectors like Agriculture, Health, Transportation, Finance, Media, Manufacturing and so forth.
According to FI Lagos' Lead Director, Ayowande Adalemo, "LCCI is the bulwark of innovative businesses in Nigeria. It lends its voice to demanding that change in Nigeria should be private sector driven and demands improved regulatory environment focused on facilitating the ease of doing business in Nigeria . LCCI supports tech enabled startups in Nigeria with events such as ICTEL. I am convinced that this partnership will be the beginning of an era where innovation and the startup mindset becomes the norm."
Founder Institute Lagos commences it's third cohort, virtually, on August 19, 2020 and close to 40 founders are already enrolled to begin the journey of launching their startups.
In addition, Founder Institute's Regional Director for Africa, Chukwuemeka Fred Agbata Jnr. commented that "this partnership will go a long way to helping support the growth of startups in Africa, we are grateful to be going on this journey with such a prestigious organisation as LCCI".
Learn more how to apply for the LCCI Fellowship here.
The Lagos Chamber of Commerce and Industry was established for the promotion and protection of Trade and Industry and to represent and express the opinion of the business community on matters affecting trade and industry in Lagos and the whole country. Founded in 1888, the Lagos Chamber of Commerce and Industry is the Premier Chamber of Commerce in Nigeria. It was incorporated in 1950 as a non-profit making organization, Limited by Guarantee under the Companies Act of 1948.
It is the leading private sector group in Nigeria with over 2, 000 corporate members. It also accounts for an estimated 60% of industrial output, 65% of general commerce and 75% financial services in the country.
Founder Institute is an intense 14-week accelerator for early-stage founders and teams who are ready to build their ideas into solutions. FI's comprehensive step-by-step program provides the structure, mentor support, and an unmatched global network of entrepreneurs needed to start an enduring company. FI alumni have raised over $950M and have used the knowledge from Founder Institute to prove their ideas, generate traction, raise funding, recruit a team, build a product, transition from employee to entrepreneur and to build some of the world's fastest-growing startups.