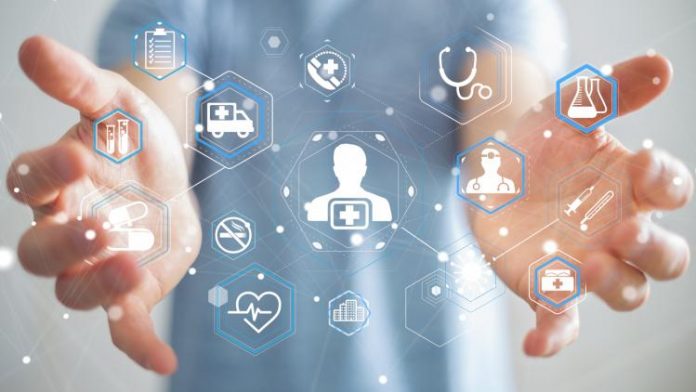 ENDSARS campaign revealed the fractures in our polity and the urgency to resolve these challenges is no longer debatable. WHO ranked the national health system overall performance of Nigeria at 187th among the 191 Member States of WHO. The poor performance of Nigeria's health system has been attributed to some issues like poor funding of health services.
In spite of these issues, Nigeria's healthcare market value is placed at $5billion, with money spent on medical tourism pegged at $1billion annually. Doctor to patients ratio: 1:2,000; nurse: 1:20,000 and exacerbated by a high poverty rates at 72% and unemployment at 14.2% but the rise of smartphones and offline technology architecture has created the opportunity for us to leapfrog our broken/absent healthcare infrastructure.
A look at the barriers
Among the major barriers to comprehensive healthcare services and better quality of care in rural Nigeria are long distances from services, poor/lack of transportation, cost of services, and discriminatory treatment of users. With a significant amount of Nigerians living in rural and semi-urban areas, we are faced with poor or nonexistent access to healthcare services in many places.
Also, very few qualified physicians practice in rural areas, creating a huge inequity in the distribution of qualified medical personnel. Yet our urban areas aren't spared some these issues as medical care is often provided by informal providers with inadequate skills, resulting in ineffective, or even harmful, treatment.
The way healthcare is
We are seeing local firms trying to address these challenges by developing mobile applications for urban health; mobile healthcare services for rural communities remains shoddy and neglected with some community having barely only one Primary Healthcare Center catering for 15,000 persons. Nevertheless, many health providers have become overcome by the sheer financial and operational magnitude of the task and have been unable to scale up their services.
Reinventing healthcare: 24/7 digital health platform
There is the need for us to plug in different solutions in a pan-Nigeria telemedicine and Health Information Hotline. The time is ripe for government to work together with the private sector to establish a 24/7 digital health platform. This program should be built around two core components—technology and public education—effectively leveraged to create citizen-centered health services at no cost to the consumer.
A 24/7 call center may average 10,000-40,000 calls a day, with probably lots of calls originating from our rural and semi-urban areas with no permanent medical facilities or staff. All calls are routed to the appropriate medical personnel (doctor, nurse practitioner, or psychologist) or in case of an emergency, linked to a to Nigeria emergency services through a PPP model that enlists providers of emergence services or even ride-sharing platforms.
Suggested program components include:
A Nigeria Virtual health information platform: We are overdue for a free 24/7 virtual medical advice hotline. The service should offer health information and advice in three tribal languages—Igbo, Hausa, and Yoruba with more local languages included through Machine Learning—on all health delivery services across the state as well as counseling for HIV/AIDS, matrimonial discord, depression, and chronic diseases.
For service improvement in government hospitals, patients can also file complaints through the helpline. This service should employ specially trained counselors and proven state-of-the-art telecommunications equipment and technology. This services platform would be based on thousands of directories, tens of hundred algorithms, and tens of hundreds disease summaries. Also, this virtual platform can serve as a contact center for field workers in monitoring epidemics and disease outbreaks.
Mobile medical units: Incorporating Mobile service provides healthcare services to communities in underserved rural areas using well equipped mobile van units that include medical equipment and a staff of three auxiliary nurse midwives, a pharmacist, a lab technician, and a data entry operator. The mobile medical units should perform routine monitoring of children and pregnant women and dispense medicines for chronic ailments. Also, local village health worker, accredited social health worker should be incorporated in this unit. This infrastructure would make it possible for accredited social health workers report on disease outbreaks in the villages and register important events such as birth, marriage, and death. Using the offline technology architecture of this digital platform would make it possible to relay collected data to the platform as soon as connectivity improves.
Evolving telemedicine systems
With innovative telemedicine platforms, we now have a Direct-to-patient telehealth that keeps patients connected to their care teams from the comfort, and safety, of their homes. Nations have built patient-facing application, where patients at home can video chat with their providers and navigate a self-operated stethoscope exam. This has catalyzed the evolution of patient experience in the advanced world.
From direct-to-patient home monitoring, telemedicine has evolved to a hub-and-spoke delivery models, this novel infrastructure is being used by health systems across to power high quality telehealth visits. It has helped nations to reduce provider & patient exposure to COVID-19.
This digital platform collects and sends data to a control center for interpretation, filed in a central repository and made available for future reference and treatment. We can build on this to develop many cutting-edge technologies. Through the proposed Telehealth platform, we can have other devices plug in to stream heart, lung and bowel sounds in real time. Even in our poor connectivity environment, we can leverage Bluetooth connection, which is straightforward to set up, and allowed clinicians to hear the patient and caretaker. It also the capacity to capture high quality sounds and data.
In all, innovative telehealth platform holds the potential to transform Nigeria's healthcare sector. With this telehealth infrastructure we can build more trust in our health system as a whole and generating greater interest in and uptake of health insurance.  We can finally extend the reach of healthcare services in rural and remote areas thereby bringing down the cost of access to healthcare services (such as high medical fees, travel costs, and the like). We can finally strengthen the overall Nigeria's healthcare delivery system by leveraging these innovative technology infrastructures there increasing the quality of life for everyone.
Caesar Keluro works for Nanocentric Technologies. He is also the Founder of 'Make In West Africa', a Thinktank.