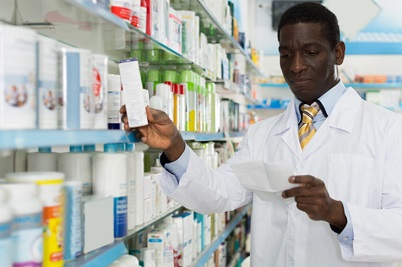 Ghana-based healthtech startup, mPharma has been listed among CB Insights' 150 most Promising Digital Health Startups 2020 rankings. The startup is the only African healthtech named in the ranking which showcases the top private digital health companies transforming the future of healthcare in the world.
mPharma was recognized for its achievements in the rankings for the Pharma Supply Chain category. The startup was among the 150 companies selected out of about 8,000 startups across the globe.
This year's winning companies include startups from across 12 categories. The startups are working on transforming healthcare in areas like Virtual Care Delivery, Clinical Trials, Drug Discovery, Specialty Care and others.
The selection was based on several factors including patent activity, investor quality, news sentiment analysis, proprietary Mosaic scores, market potential, partnerships, competitive landscape, team strength, and tech novelty.
18 countries were represented in the 2020 Digital Health 150 cohort. US-based startups dominated the list taking up 77% of the 150 companies. China and UK followed with 6 and 5 startups respectively while Africa had just 1.
In general, the startups have raised over $20B in total funding across 600+ deals from 900+ unique investors (as of August 2020). The list includes 12 unicorns, down from the 17 unicorns in the 2019 Digital Health 150 rankings.
One unicorn on the list is CMR Surgical, a company that develops a robotic surgical system that assists surgeons during procedures. Another is Ro, a telehealth platform that provides remote care and medication delivery services.
Speaking on the rankings, the CEO of CB Insight, Anand Sanwal noted that the 2020 list is their most global yet.
"This year's Digital Health 150 is our most global ever, covering the best private healthcare companies from 17 countries. Beyond geographic diversity, these companies are innovating across the entire healthcare value chain, spanning technologies that benefit pharma & biotech companies, to payers, hospitals, insurers, and more," Sanwal said
mPharma is a data and cost management platform connecting Africans to affordable quality prescription drugs. The company was founded in 2013 by Gregory Rockson (CEO), Daniel Shoukimas (CPO) and James Finucane (CTO.
Since its launch, mPharma's focus has been to make pharmaceuticals accessible and affordable. It also helps pharmaceutical companies to keep stock of their inventories.
Over the years the company has grown steadily and now operates in four countries including Nigeria while supporting over 250 pharmacies. The company has raised a total of about $40 million in funding placing it around 108 on the 2020 cohort list.
The 2020 Digital Health 150 cohort comprises of well-funded companies commercializing their products and expanding into new markets as well as startups forming business relationships with key industry players, and early-stage startups with a strong research focus. The promising selection shows a huge possibility for continued growth this year.
Source : Technext