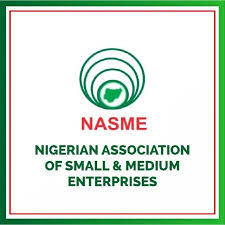 Abuja, Nigeria – In a major boost to the growth and development of Micro, Small, and Medium Enterprises (MSMEs), the National Association of Small and Medium Enterprises (NASME) has announced the inauguration of a groundbreaking one billion Naira Youth and Women Investment and Empowerment Fund. The fund is set to be launched in August during NASME's highly anticipated 2023 youth empowerment conference.
Speaking at the 2023 MSME Day event in Abuja, Dr. Abdulrashid Yerima, President and Chairman of NASME's Governing Council, highlighted the crucial role played by women and youth in entrepreneurship. He emphasized the significance of the fund in supporting their aspirations and empowering them to thrive in the business landscape.
"The launch of the one billion Naira youth and women investment and empowerment fund is a testament to our commitment to promoting the growth of these vital segments of our economy," stated Mr. Victor Joseph, Chairman of the FCT Chapter of NASME, representing Dr. Abdulrashid Yerima at the event.
The MSME Day, an internationally recognized occasion dedicated to honoring and raising awareness about the immense contributions of MSMEs served as the ideal platform for this groundbreaking announcement. The celebration shed light on the challenges faced by MSMEs, including limited access to funding, quality education, technology, skill development, and market opportunities.
With MSMEs accounting for up to 90 percent of global businesses and generating 70 percent of jobs, their impact on the global GDP is undeniable. However, Yerima stressed the pressing need to address the critical issue of funding, which poses a significant constraint to the growth of MSMEs.
"In Nigeria, our MSMEs face daunting challenges, including limited access to credit, digital maturity, security, productivity, efficiency, competitiveness, and growth. While digitalization plays a pivotal role, bridging the funding gap is of paramount importance," Yerima emphasized.
He called for stronger collaboration among stakeholders to scale up MSME activities and create an enabling environment for their success. Recognizing the immense value that MSMEs bring to Nigeria, Yerima urged collective efforts to empower and uplift these businesses, ensuring their contributions are duly recognized and celebrated.
As the anticipation builds for the upcoming youth empowerment conference and the inauguration of the N1 billion fund, the NASME's initiative is poised to catalyze the entrepreneurial aspirations of youth and women, forging a brighter future for Nigeria and driving economic growth, poverty reduction, and job creation.