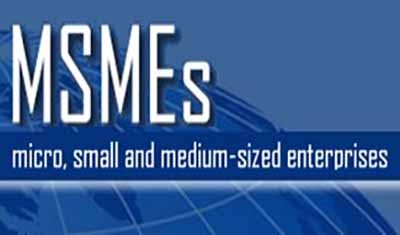 In an attempt to endure the storm caused by a challenging business environment exacerbated by Nigeria's economic situation and soaring interest rates, small businesses are on the lookout for alternative funding avenues. The micro, small, and medium enterprises (MSMEs) sector has been hit hard by the surge in inflation, which prompted the Central Bank of Nigeria (CBN) to raise the benchmark interest rate from 11.5% in 2021 to 18.5% by July 2023. This move has prompted businesses to explore innovative financial solutions to stay afloat.
Small businesses in Nigeria have long faced difficulties accessing funds, and the recent escalation in interest rates has intensified this challenge. With banks charging over 30% interest on loans per annum even before the CBN's latest increase, experts argue that opting for bank loans can be detrimental to small businesses, particularly amidst the nation's economic turmoil.
Organized businesses are also feeling the pinch of rising living costs, brought about by the surge in Petroleum Motor Spirit prices and the naira's devaluation. The Nigeria Employers Consultative Association (NECA) has expressed concerns about the negative impact of escalating costs on the nation's poverty and production indexes. NECA's Director-General, Mr. Adewale-Smatt Oyerinde, called on the government to take decisive measures to prevent further decline in the business landscape.
In light of the harsh lending environment, the Small and Medium Enterprises Development Agency of Nigeria (SMEDAN) has initiated soft loans to assist struggling small businesses. These loans are targeted at MSMEs grappling with the difficulties of securing funding amidst the current economic uncertainties.
Women entrepreneurs, a significant segment of the business community, have also raised their voices in support of exploring alternative funding sources. At the Lagos edition of the Women in Logistics and Transport (WiLAT) Day Conference 2023, prominent businesswomen underscored the urgency of seeking unconventional capital sources. Mrs. Chinwe Ezenwa, CEO of Lelook Nigeria Limited, emphasized the necessity of diversifying revenue streams, as traditional banking loans may not be feasible given the economic challenges.
Entrepreneurs and experts alike advocate for cooperative solutions to address the funding crisis. Ikenna Ejiogu, a freight forwarder, calls for collective efforts to source capital and adapt to the dynamic business landscape. Khadijat Sheidu-Shabi, Chairperson of WiLAT Nigeria, emphasizes the importance of knowledge transfer and networking to help women entrepreneurs navigate these tough times.
Women entrepreneurs in the maritime industry also see partnerships with corporate bodies as crucial to survival. Their resilience and ability to thrive amidst challenging circumstances have been recognized by various organizations, such as the Chartered Institute of Logistics and Transport and the African Shipowners Association.
The prevailing economic climate has compelled Nigerian small businesses, particularly women entrepreneurs, to seek unconventional routes for financial support. The combination of escalating interest rates and economic uncertainties has ignited a sense of urgency for innovative solutions. Collaborative efforts, exploration of non-traditional funding sources, and leveraging technology are emerging as key strategies to navigate the hurdles of the current business environment. As MSMEs unite to adapt and evolve, their determination to thrive remains unwavering.