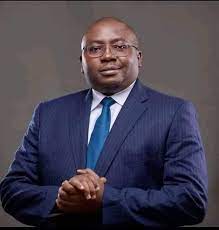 The Power House Federal Secretariat witnessed a momentous transition as Chief Adebayo Adelabu assumed his role as the Minister of Power, affirming his unwavering commitment to ushering Nigeria into an electrifying era of progress. With a resounding call for professionalism and dedication, Adelabu emphasized the paramount importance of delivering on the nation's power expectations.
In his inaugural address, Adelabu's words echoed with determination, "We gather here today as a united nation, a collective of chosen individuals destined to contribute to the development and advancement of our beloved Nigeria. With deep gratitude, I acknowledge the Almighty for bestowing upon us this honor and responsibility." His vision is rooted in leveraging the Nigerian Electricity Act of 2023, which provides new avenues for power provisioning and encourages public-private collaboration.
Adelabu, an esteemed addition to President Bola Ahmed Tinubu's administration, expressed his gratitude for the exceptional opportunity to serve as the Minister of Power. He acknowledged the weight of this responsibility in light of Nigeria's enduring power challenges and the populace's yearning for reliable and accessible energy. "Our purpose," Adelabu asserted, "is to provide optimal solutions for Nigeria's power needs across the nation. This task is not just a requirement; it's an expectation from our President and the Nigerian people."
The new minister's commitment is fortified by his strategic vision for the Ministry of Power. He outlined a multifaceted approach focused on collaboration, efficiency, and forward-looking technology integration. Adelabu pledged to enhance partnerships between the public and private sectors, seeking to empower households, small businesses, educational institutions, and industries through dependable power supply. Universal metering, addressing national grid challenges, and exploring renewable energy options are among his priorities.
Adelabu asserted, "Key to our success will be unwavering dedication to efficiency and collaboration. We will foster robust partnerships between the private and public sectors, working collectively to enhance our nation's economic and social well-being." He stressed the importance of keeping up with global trends, especially in renewable and alternative energies, ensuring Nigeria's alignment with the evolving energy landscape.
The minister's vision extends beyond conventional approaches. Adelabu's strategy involves harnessing the power of technology and the innovative potential of Nigeria's youth. "We will leverage the Ministry's ICT apparatus and the emerging technological ideas of young Nigerians to accelerate transformation," he proclaimed. Adelabu acknowledged the achievements of past ministry personnel while urging continued dedication to achieving tangible progress in Nigeria's power sector.
Adelabu concluded on a note of unity and action, calling for collaboration across society's strata to build a brighter future. "Nigeria's success is a collective endeavor," he emphasized, urging a shift from political discussions to effective action. With sincere dedication and divine guidance, Adelabu is poised to drive Nigeria's power sector forward, aligning with President Tinubu's administration for a thriving national future.